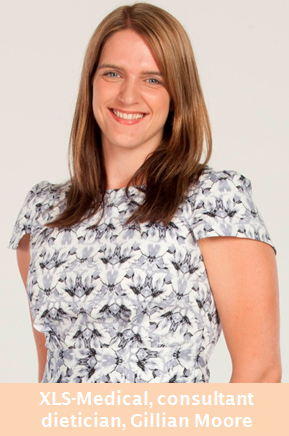 One in five parents believe the birth of their child/children caused them to put on weight, according to research* conducted by XLS-Medical, a clinically proven, naturally derived weight loss aid. It also revealed that 66% of Irish adults consider themselves to be overweight and want to lose weight.
The survey also revealed that seven out of 10 Irish adults worried about piling on the pounds blame their weight gain on a lack of exercise, with over half (54%) putting it down to unhealthy eating and 2 in 5 see it as a natural part of getting older.
While the desire to lose weight is almost evenly split among males and females, the survey also revealed that significantly more women (83%) than men (68%) are motivated to do something about it by fitting into their clothes and maintaining a healthy lifestyle. Playing with their kids is one of the top motivators to lose weight among 27% of males.
More Irish women than men also want to lose weight in order to feel sexy and 20% say they avoid having sex when feeling overweight.
Chocolate is the biggest temptation among a quarter of participants, followed by alcohol (15%), crisps (15%) and take away foods (10%). The tummy (77%) and waistline (28%) are the most common areas of the body where adults tend to put on weight.
When dieting, most Irish women (81%) are motivated to stay on track by feeling their clothes fit them better, while men are motivated by seeing the results on the scales (58%) and having more energy (69%).
Speaking about the XLS-Medical survey, consultant dietitian Gillian Moore said:
'It's seems obvious that personal confidence and feeling happy are closely linked to maintaining a healthy weight and lifestyle. Feeling overweight can impact on every aspect of a person's life and can make taking even the smallest steps towards a better lifestyle seem like a momentous task. Anyone wanting to lose weight and be healthier should seek on-going support to motivate them and help them stay on-track.'
XLS-Medical is Ireland's number one** weight loss aid that works in combination with a balanced diet and regular physical activity to help the dieter achieve a healthy and sustainable weight loss. Responding to consumer demand, this month XLS-Medical launches a new on-the-go version, XLS-Medical Direct, a berry-flavoured, powder sachet that fits easily into a dieter's daily routine whether at home, in the office or socialising and in your hand bag! The convenient and discrete sachet format is easy to take – just pop one sachet in to your mouth without water immediately after your main three meals, for a 12-week period.
XLS-Medical Direct also provides and online programme
here
, with discreet and personal support to help the dieter stay on course.
To be in with a chance to win a month's supply of XLS Medical Direct,
click here
* XLS-Medical Fat Binder weight loss survey was carried out online among members of Empathy Research's Ideas Panel. A total of 956 participants aged 18+ years old living in the Republic of Ireland took part in the survey, which was carried out from 3rd-17th December 2013
** IMS MAT value sales June 2014