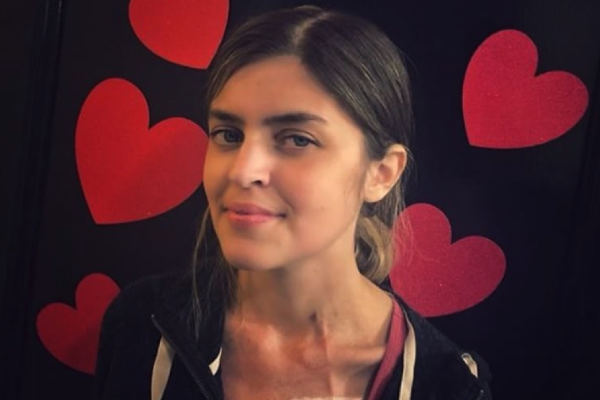 Picture via Instagram
Cystic fibrosis (CF) campaigner Orla Tinsley inspired the Irish public recently as she documented her journey to receiving a life-saving double-lung transplant.
It was the seventh time the journalist had received a call about a donor because the previous six were found to be unsuitable.
Thankfully, her operation was a success, and she tweeted on Stephen's Day, "I now have shiny new lungs and spent yesterday, with my family, thinking of my donor and their family."
And now, the 30-year-old has revealed that she no longer needs oxygen treatment thanks to her transplant. Orla tweeted a picture of her oxygen canisters, along with a caption about the relief she feels no longer relying on them.
Today I am nine weeks post Transplant and thinking of my donor. Today I said goodbye to my o2 collection. Here is just 5 day and worth not including overnight. Bye bye, baby! #beatcf #posttransplantlife #recycleyourself #organdonation pic.twitter.com/oeFgISUgLf

— Orla Tinsley (@orlatinsley) 22 February 2018
We are so happy for her.
People on Twitter sent her well wishes and congratulations on her exciting news. Others whose lives have been affected by CF seemed especially touched by her tweet.
Hope you feel better and stronger every day Orla x

— Carmel Breheny (@carmelbreheny) 22 February 2018
Aw yay! :)
Must be such a great feeling!

— Lany Smiles (@Lanysmiles) 22 February 2018
Yeaaaah Nice! They picked up my oxygen stuff last week! Such a nice feeling

— Gwen (@GwenxGirl) 22 February 2018
Found myself thinking about my daughters transplant donor earlier this week. Happens a lot. There are no words that I know of to express my families gratitude. Glad to see your getting on with getting on.

— KEV (@kevosullivan07) 23 February 2018
It's incredible to see the impact she has had on others.
After Orla's operation in New York, the number of organ donor cards being issued in Ireland dramatically multiplied.
As well, her past campaigning led to the opening of a dedicated cystic fibrosis unit at St Vincent's Hospital in Dublin in 2012.
We so admire her and wish Orla the very best!