Whether you're an avid supporter of local and Irish, or you're trying to make a real effort this year, this is our list of favourites.
Folens Christmas Annuals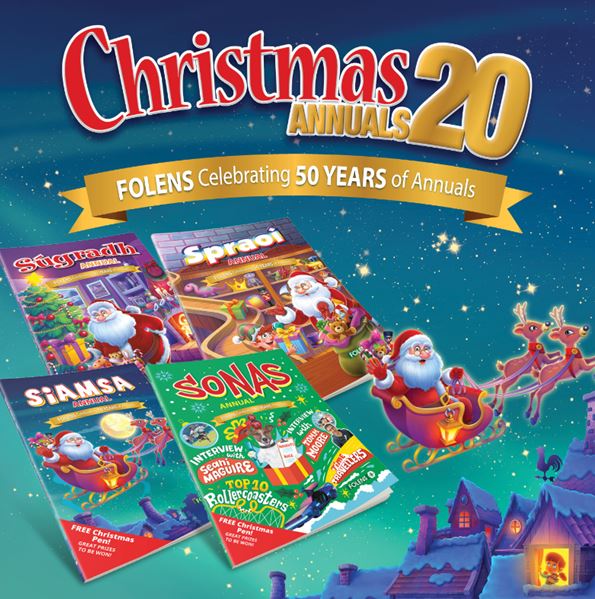 These were always a favourite in our house and this year, Folens are celebrating 50 years of Annuals with the four Christmas Annuals of Súgradh, Spraoi, Siamsa and Sonas, keeping the tradition alive. Each Annual is bursting with activities, games, stories, and competitions to entertain and delight this festive period. Educational and fun, children from Junior Infants to 6th Class love Folens Christmas Annuals!
Little Green Growers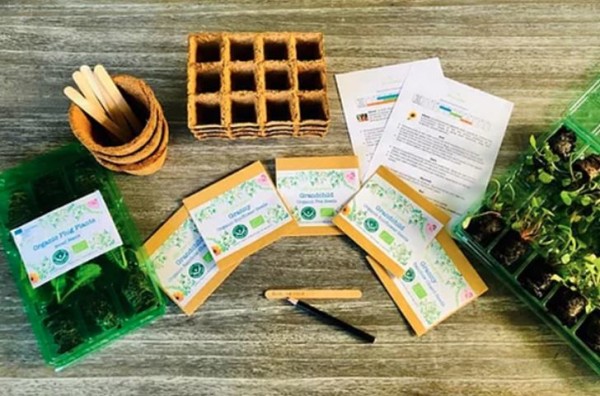 A lovely idea for grandparents, is the personalised Delux Organic Seed Gift for €25.95. Little Green Growers are a young husband & wife team of organic farmers, following their dream on the Wild Atlantic Way. Their certified organic plants are lovingly tended from seed on their family-run eco farm by the sea in Connemara, for delivery to your door
Emma's Candles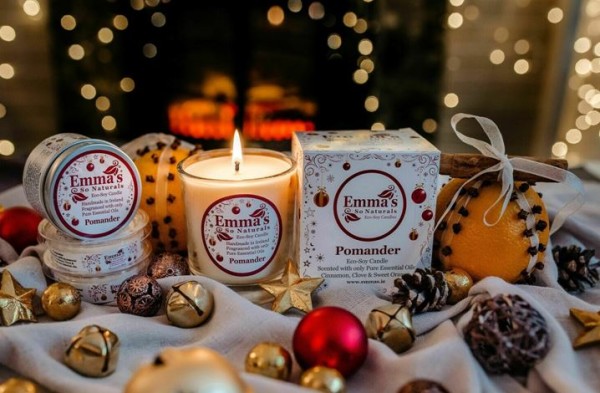 A candle is great for anyone and these are an especially nice choice. Emma's candles are an All-Natural Wellness & Home-fragrance Collection of Soy Candles. They're Palm-Free, Vegan, Handmade in Ireland & scented with only Pure Essential Oils They smell divine.
G's Gourmet Jams
G's Gourmet Jams are "Jammin" their way through this Pandemic buy "Relishing" the Moment and setting up an online store. A truly dynamic family run business set up as an alternative farm enterprise situated near the heritage town of Abbeyleix, Co Laois. Twenty years ago Helen Gee's passion for food saw an opening to bring her family recipes back to life, and from her kitchen she started to build a brand that came from the heart. G's Gourmet Jams are made with only the highest quality and all natural ingredients to ensure her time-honoured recipes taste just like "Granny used to make". Their Farmhouse Favourites Gift Bag is the perfect way to get all the Favourites in one perfect gift bag. Contains: Seville, Autumn Chutney, Blackcurrant and Strawberry, and it's only €14.99
Tadgh Óg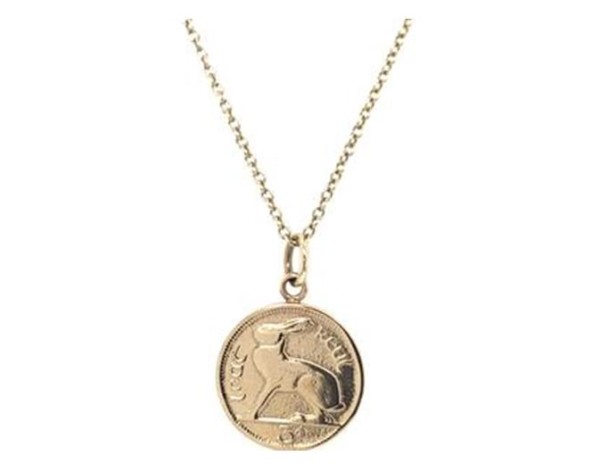 Irish brand Tadgh Óg has created this gorgeous solid 9ct gold hare 3p Irish coin pendant. Start dropping the hint now, or better still gift yourself this Christmas.
Doggos Delite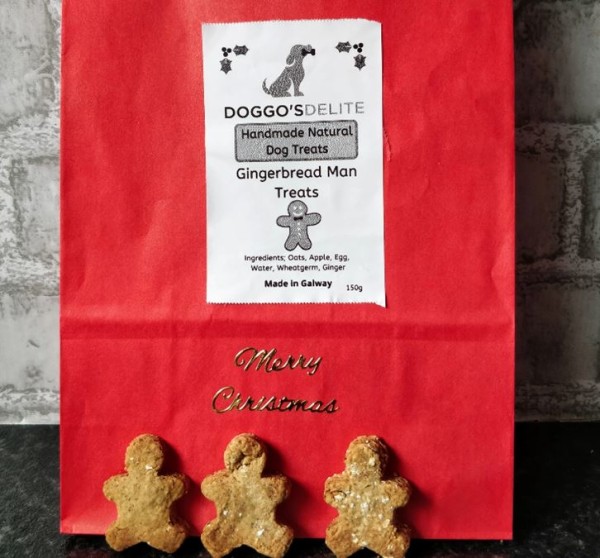 Doggo's Delite was set up in Galway, Ireland by two best friends one human Nadine, The Treat Maker and one doggo Mickalino, The Treat Tester. Their aim is to make delicious dog treats with simple, quality ingredients so you know your best friend is getting the best quality. All our treats are homemade with a zero preservative or additives. The delicious Gingerbread Men Treats are direct from Santa Paws.
Jando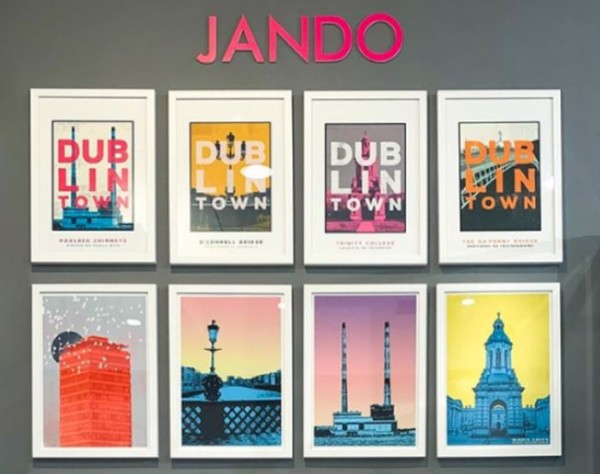 JANDO's acclaimed range of architecturally inspired prints uniquely captures Ireland's landmarks in their vibrant and distinctive style. Both A4 and A3 framed prints are now available in bundles with the iconic Dublin Art Book, JANDO tote bag, Dublin Town tote bag or JANDO tea towels with prices starting at €55 for the A4 prints and €75 for A3. JANDO is also offering free delivery for orders over €150 within the Republic of Ireland available until December 18th.
The Good Garden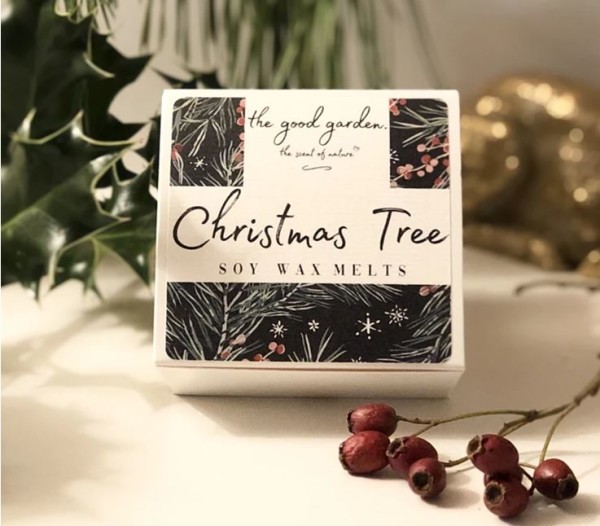 The CHRISTMAS TREE - SOY WAX MELTS are a beautiful gift. It's a set of 8 heart shaped wax melt pieces, that smell of a real Christmas tree. The Good Garden create their luxury wax melt range with inspiration from the many flowers, herbs and fruit plants planted here in the good garden. Each wax melt piece is made with 100% natural soy wax and blended with luxurious fragrance oils and in some cases pure essential oils.
The Dublin Puzzle Co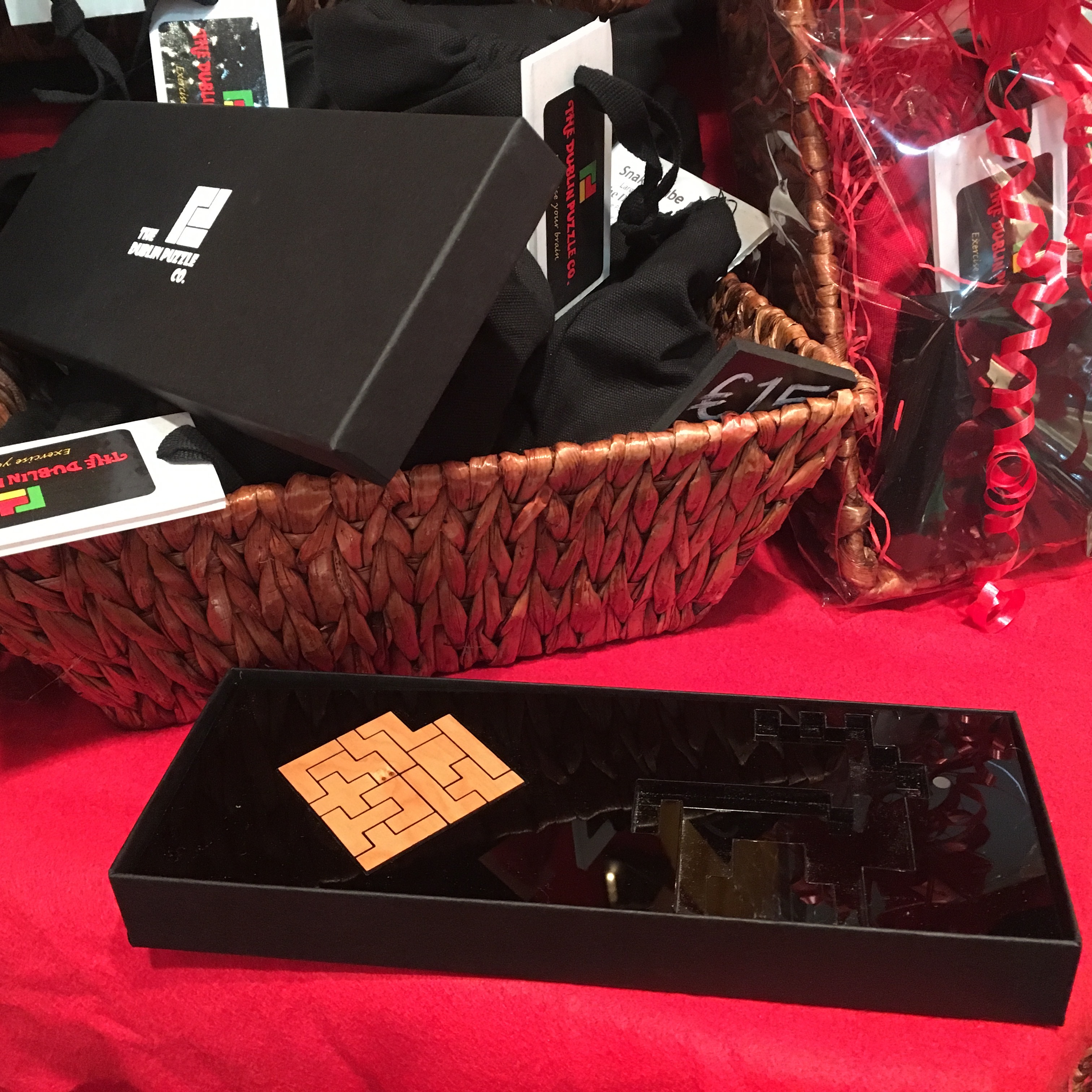 Hand Crafted Puzzles & Brainteasers made in Dublin Ireland - Spend €15 for FREE SHIPPING (Anywhere in Ireland).
The Wooden Brainteaser Reindeer Puzzle is a 12 piece puzzle that's a Christmas favourite. One side is a big heart shape and the other our favourite reindeer. Pieces are based on the age old Pentomino Puzzle. All the shapes are squared pieces from cross to L shape, zigzags and more. Click here
Happy Shopping!