We have just arrived home from a three-night, four day stay in the brand new
Center Parcs
in Longford Forest, Ireland, and I think it's a trip we're all going to be talking about for a long time to come.
On arriving to Center Parcs, you are greeted with a huge Center Parcs sign and its so hard to contain your excitement on seeing it (we definitely didn't), check in to the resort is actually done in your car with a toll booth style reception lodge, so once you step out of your car when you're parked, you need never step into it again until you leave.
While your lodge isn't available for check in until 3pm I would still advise arriving early and you can begin to explore the resort, or rent your bikes (don't forget you can bring your own too), and maybe even head straight for the Subtropical Swimming Paradise.
As we had eight people in our party along with a wheelchair, we were staying in one of Center Parcs Executive Adapted Lodges, which had extras like a games room and an outdoor sauna.
The lodge was fully wheelchair accessible and the accessible bedroom and bathroom were situated downstairs, with its own entrance and exit. (Take a look at my second review
here
, where I take a look at all of the amazing efforts that Center Parcs has made to make Longford Forest as accessible as possible for families with special needs).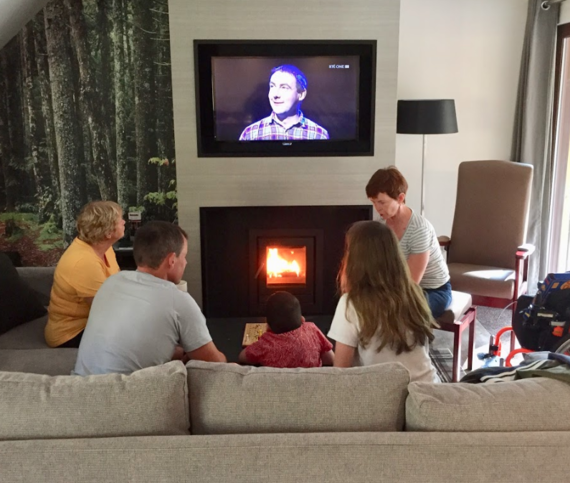 Cycling is the way to get around, and one of the moments that stood out to us was when we were cycling back to our lodge at night, with the streets lined with lights and lights on your bicycle it was just beautiful (I sound so sentimental now, but it really was).
One main piece of advice I would give is to ensure to book all of your activities before you arrive prices are all available on
Center Parcs
website, and choose wisely, choose activities that you would never normally get to do, and look at their duration and popularity, the most popular being the aerial adventure.
Don't feel like you need to book a lot of activities, as after all its meant to be a holiday, so don't forget to relax too.
Segway Adventure – 5 of us, including Denis Dad and my own Dad did this, it was great fun, and was about 45 minutes long.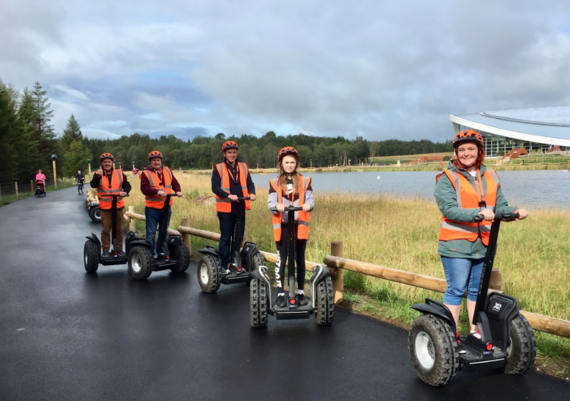 Archery – Denis and Noah did this, Noah loved it and can't wait to do it again.
Geocaching – All 8 of us did this, now it's actually a competition of sorts, with other groups, and while we thought you needed to bring your bikes, it's actually a walking activity, it's a treasure hunt of sorts so it was great fun, for all ages.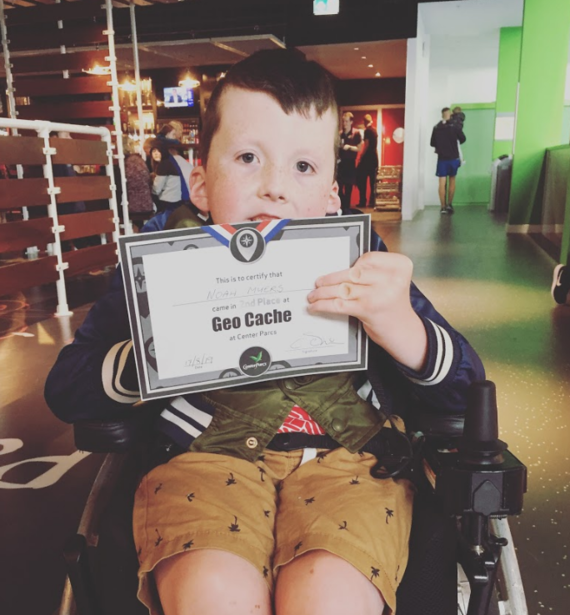 Mini Captains Adventure – Noah and his grandad did this activity, Noah got to drive a mini boat around the lake with his grandad being first mate, he loved it.
Bowling – a great activity for the evening time, nothing like a bit of competition between family.
Then there was the Aqua Sana Spa, which my mother in law and I experienced, and there aren't words to describe how out of this world the spa is. The spa experience is for three hours, but I think you would gladly spend the day there if you could. I was also treated to a back massage (all prices for treatments are available on Center Parcs website) and I think both my mother in law and myself floated out of the building when it was over.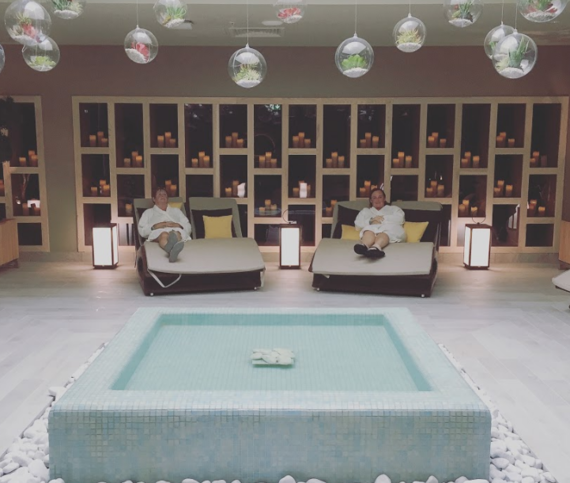 Pre book any restaurants that you would like to go to before your stay, they book up quite quickly, but each kitchen is fully equipped in your lodge so there is no need to feel obliged to eat out each evening.
The
restaurants
on site offered good value children's menu options, however I found the adult menus a little expensive for what you got. Our favourite restaurant was Cara's Kitchen for choice and quality of the food.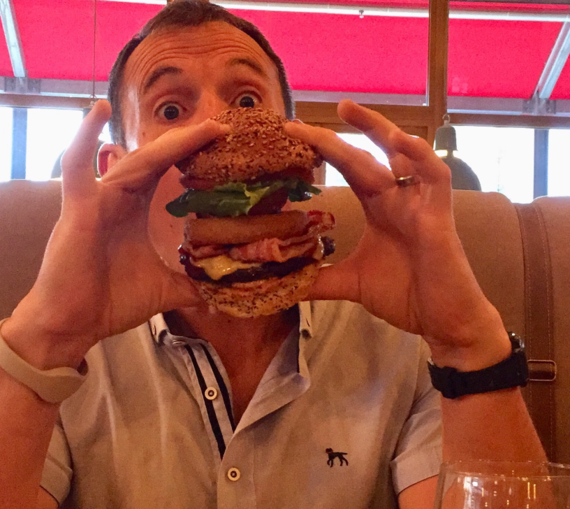 There was also a Dining In takeaway restaurant where you can pick up your order or have it delivered to your lodge. The variety of food choices here was very good and reasonably priced. I'd recommend you did a combination of eating out, dining in, and cooking in your lodge during
your family's short break at Center Parcs
.
The Sports Plaza was the place to be after dinner for a drink, a game of pool or to just soak up the buzz. There is no evening entertainment provided however by the time you have had your dinner and enjoyed a drink afterwards, it's late and time to head back to the lodge with the kids. After all the activities during the daytime, everyone is tired and ready for bed!
Lastly, there's the Subtropical Swimming Paradise, and it really is just that, we all loved it, from the outdoor rapids, to the crazy raft ride, it has something for everyone, even if you just want to sit down and read a book there are plenty of lounge chairs to do just that.
I have to say Center Parcs really does have it all and once you have been there you will realise how amazing it is, especially when it comes to accessibility and inclusion. We will be going back, and I just hope it will be soon.
No matter what kind of family you have, there is a MyCenterParcs break for you.
Read more about the Fitzsimons family trip to Center Parcs here