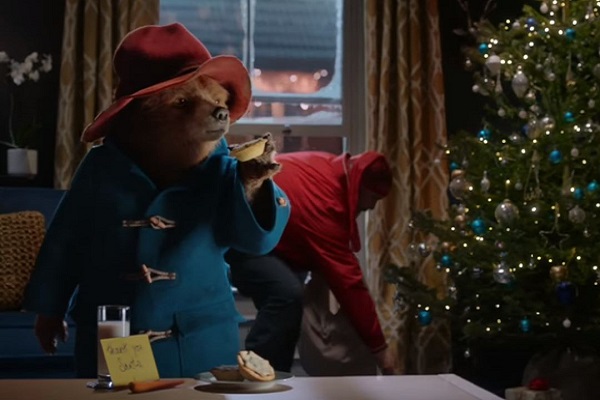 Marks and Spencer have warmed our hearts with their new Christmas advert. Families will be thrilled to see one very famous character star in the video.
The one and only Paddington Bear stars in the festive video, alongside a very unusual side-kick.
On Christmas Eve, Paddington hears a ruckus outside of his bedroom window. When he pops his head outside, he meets who he believes to be Santa, but he is mistaken - the man he meets is a burglar!
The man has stolen gifts from families across the town, but with the help of kind-hearted Paddington, they return the gifts just in time for Christmas.
Paddington teaches the thief a valuable lesson: the true meaning of Christmas. He shows the robber how overjoyed one family look when they opened their gifts on Christmas morning.
The touching advert has received high praise from viewers, thanks to the appearance of the famous bear.
No, *you're* crying at your desk at the M&S advert with Paddington #lovethebear

— Laura Cooney (@cherrysodablog) November 7, 2017
You know it's almost Christmas when people start talking about the M&S advert

— Caitlin (@LoveIsJennette) November 7, 2017
Adore the M&S Christmas ad with Paddington, totally charming #lovethebear pic.twitter.com/8MFLgPnJUH

— Flic Mikellides (@flicmik) November 7, 2017
Smashing M&S Marmalade sandwiches all round for breakfast #lovethebear https://t.co/PxAaFTGU5y

— Chris Cardew (@Cardoo) November 7, 2017
The feel-good advert has filled so many people with glee.
The aim of the video was to brighten people's lives after a difficult and emotional year. The marketing director of M&S shared, "It has been a really hard year, and people are looking to escape into a Christmas bubble and put reality on hold."
We're sure the cheerful and heart-warming video will be a huge hit!