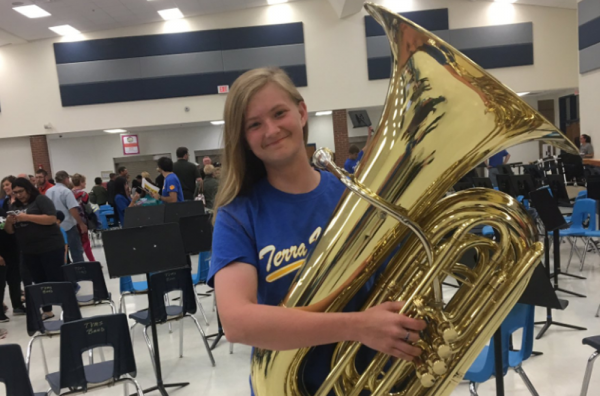 Last week, parents all over the world were left shocked and saddened by the story of the Texas teen who died while texting in the bath; now, more information on the incident has emerged.
Officers from the local Lovington Police Department – with the permission of Madison Coe's parents – released an image from the bathroom. It formed part of the 14-year-old's final text message, sent to her friend.
In the photo, Madison's phone charger is plugged into an extension cord, and is seen lying on a towel over the bath mat, beside the tub.
It is believed that Madison's phone got wet at some point, prompting the electrocution. Police confirmed that the phone was never fully submerged in the water, which makes the incident even more frightening.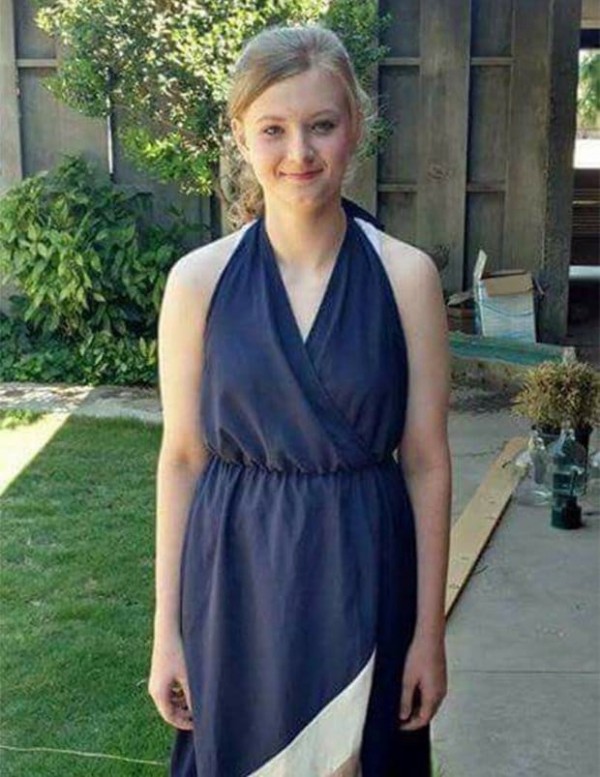 The photo was accompanied by the following message: "When you use an extension cord so you can plug your phone in while you're in the bath."
Madison was taking a bath in her father's house, in New Mexico, when the tragedy befell her. Zachary Coe became concerned when he knocked on the bathroom door and didn't get a response. He was the one who raised the alarm, after forcing the door open and finding his daughter.
According to the report from the police, the extension cord was plugged into a non-grounded outlet, which didn't have any safety mechanism – this, they believe, contributed to the tragedy. The cord, meanwhile, was also frayed.
Zachary and his wife, Felisha Owens, chose to release Madison's final text, in a bid to warn other teens and parents.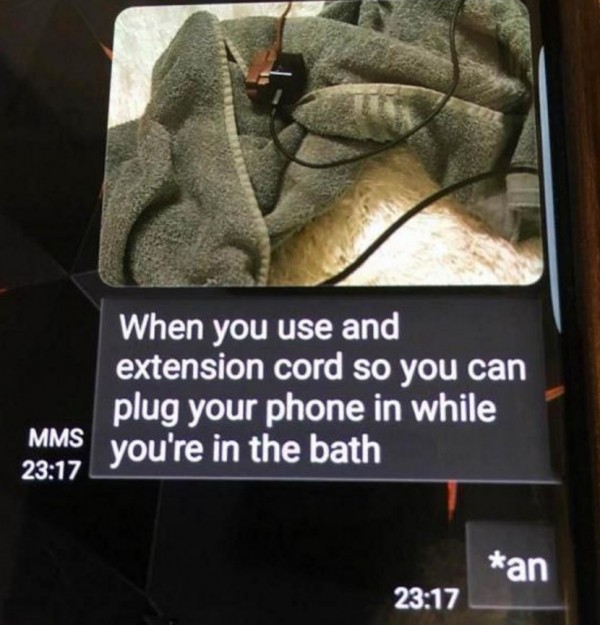 "She had her phone plugged into the extension cord, and it was by the bathtub. I did it, she did it – we all sat there in the bathtub with our phones plugged in, and played our games," explained Felisha, Madison's stepmother.
"The bathroom is a place for showers and personal time, and your phones don't belong in the bathroom.
"Electricity and water do not mix. All it takes is a drop."
A fundraising page has been set up for Madison's family, to raise money for her funeral expenses. You can find the link here.