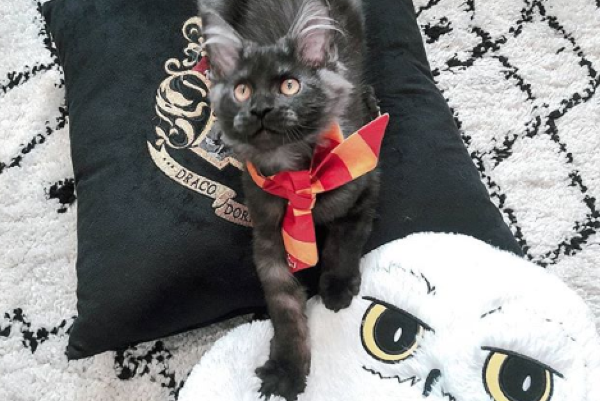 Image credit:
fahrandole
Christmas is less than two months away and in anticipation for this wonderful time of the year, Penneys have launched their Harry Potter collection.
They have something for the all the family (even the cat), so when you sit down to watch the films during the festive season, you'll fit right in.
Penneys are true potion masters; they have created an utterly enchanting range the whole family will love. Think knitted jumpers, cosy nightwear to their home items, they all look magical.
Oct 20, 2018 at 1:39pm PDT
Kit your little ones out in some hooting nightwear inspired by Hedwig, and keep their little piggies warm with a choice of three different styles of slippers.
The gold and red Harry Potter slippers are ideal for the festive season or the blue and white version will match their Hedwig jammies.
Join the exclusive HP club by keeping cosy with a gorgeous knitted Gryffindor jumper or choose from a wide array of chunky hoodies inspired by every house in Hogwarts.
The new collection also has an impressive selection of adult PJs to keep you warm and stylish as the colder weather comes knocking at our doors.
Oct 16, 2018 at 6:48am PDT
Turn your home into your very own version of the Great Hall, with a selection of HP candles - (though we recommend not to attempt to have them floating from the ceiling.)
The range has a number of pillows with some incredible attention to detail - one even glows in the dark, and you can encourage the kids to save their money in the funky purple Nightbus money box or put away their pennies in the Weasley's car money box.
Penneys have brought together the magic of Hogwarts and Christmas in this beautiful collection, so you'll want some floo-powder to make sure you don't miss out.