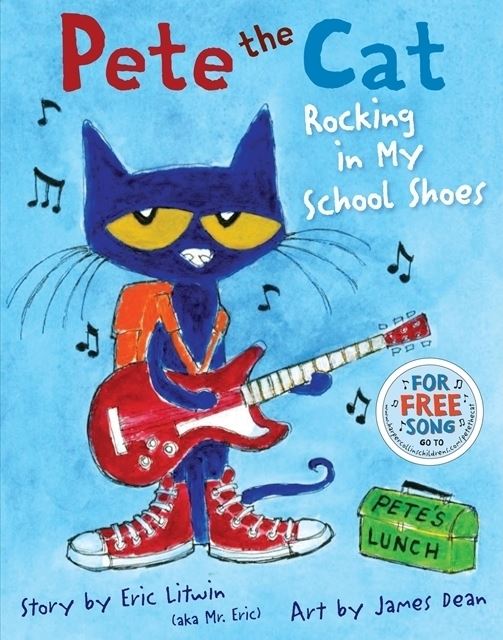 Pete the Cat is rocking along, singing his song and this time he's at school.
No matter where he goes, and even when he's in brand new places in a brand new school, Pete the Cat just keeps on singing.
But what happens when he has to do it all again tomorrow....?
Pete the Cat is a New York Times bestselling character guaranteed to keep you feeling good, and with a free song, ou can sing along too.
Eric Litwin has won many awards fir his music and storytelling CDs, and for his books about Pete the Cat.
He loves performing at schools, libraries and theatres.
Here's what our young reviewer had to say:
"The best part is when he sings, 'I'm rocking in in my school shoes. And I'll do it again tomorrow...' I would definitely tell all my friends to read this book, I really liked it!"