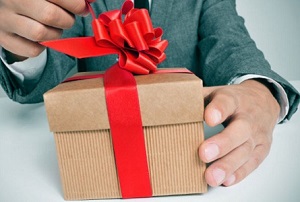 With Father's Day fast approaching, there will no doubt be a mad scramble to find that 'perfect' gift for the main man in our lives. While it may sometimes seem like shelling out the cash is the best option, it would appear that it is thoughtfulness rather than expense that matters the most to Dad.
This certainly seems to be the case, if the latest research by Photobox is anything to go by.
A print company with a twist, Photobox launched a survey to find out what the people of Ireland consider to be the best present for Dad on Father's Day. All those with personalised mugs, pictures and messages on their shopping list will be glad to know that 90% of respondents reckon a personalised gift is the top choice for this special occasion.
And why would you not want to spoil Dad with a present that speaks from the heart? According to Photobox's survey, 71% of respondents named their dad as someone who goes above and beyond, as well as being a wonderful advice-giver.
It doesn't matter how old we are, either; we always need our dads, as the survey statistics prove. While 37% of respondents admitted to relying on their dad to fix things around the house, almost half (46%) said that their dad is far better at fixing things than their partner – ouch!
For ideas on special, personalised gifts for Dad on this Father's Day, visit Photobox online at www.photobox.ie.