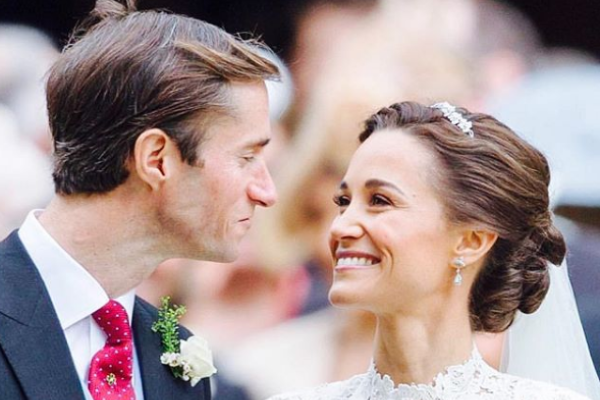 Pippa Middleton has confirmed that she is pregnant with her first child.
The confirmation comes after weeks of rumours, that the 34-year-old was expecting a baby with husband James Matthews.
Unlike her big sister Kate Middleton, Pippa has managed to avoid morning sickness.
Reportedly, the Duchess of Cambridge was plagued on each of her pregnancies with the sickness.
Opening up about her first pregnancy to the Waitrose Kitchen Magazine, Pippa said:
"I was lucky to pass the 12-week scan without suffering from morning sickness. That meant I was able to carry on as normal."
The mum-to-be has been getting to grips with her changing body and exercise during pregnancy.
"When I learned the happy news that I was pregnant I realised I needed to adjust my four to five-day-a-week routine.
I've noticed my body change but through exercise, I feel it's being strengthened. I'm fanatical about sport and have looked at loads of books and websites on exercise during pregnancy but have been disappointed by the limited technical information what you can and can't do."
Pippa continued to explain that she has "so many questions" about what type of exercise is safe during this exciting time.
"This being my first pregnancy, I had so many questions I felt were still unanswered. I wanted to know things like, would I strain if I served in tennis, are strokes of swimming safe, can I still do a normal yoga class if I avoided certain positions? Could I still work my abs?"
Remaining determined that one day she'll be back in her go-to jeans, post-baby, Pippa added:
"I've noticed my body change and weight increase, but through effective exercise and sports, I feel that it's been strengthened to support a healthy pregnancy, birth and recovery … And ensure that post-baby, my old favourite jeans will still fit eventually!"
Congratulations on the wonderful news!