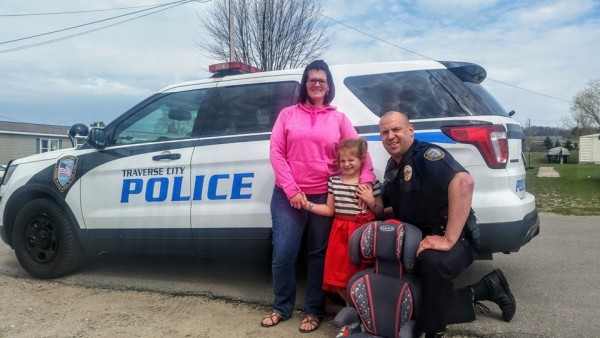 This Michigan police officer did something incredibly generous for one driver that he pulled over.
After stopping a woman for improperly restraining her child in the car, she explained to the officer how she could not afford a booster.
Officer Adam Verschaeve then asked the driver to park her car as he heading to the shops and bought her a booster seat for her daughter.
Being a certified car seat technician with the police department, Adam then helped the single mother fit her car seat.
The story was posted on Facebook where it has received a lot of good feedback with over 1,000 likes in the first few hours after posting.
It is not known whether the woman received a ticket but we think we can guess.
SHARE this heartwarming story.