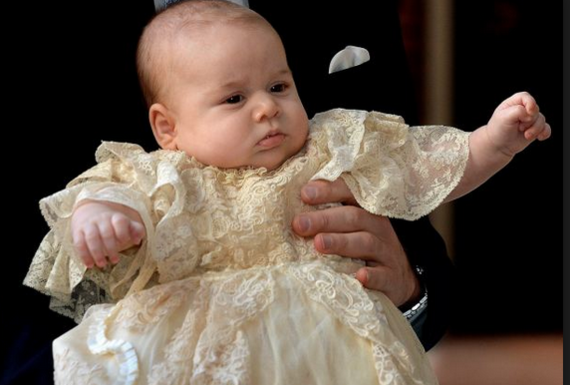 It has been revealed by palace officials, that Prince George's christening gown is going to be on display at Buckingham Palace this summer.
The silk-and-satin gown that was worn by little George at his christening. last October will serve as the centrepiece at the children's clothing exhibit.
George's robe is a replica of one commissioned by Queen Victoria and officials believe it will become a favourite stop for many at the annual exhibition.
Buckingham Palace is currently celebrating a theme of "royal childhood" this year, which has been inspired by Kate Middleton's and Prince William's little tot George, who is now third in line to the throne.