Prince Harry has always been known for being the cheekiest member of the Royal Family. His rebellious spirit and quick wit have made him one of the most popular royals in recent years.
Proving that he is forever the jokester of the family, the dad-to-be made quite the cheeky joke during their royal tour in Morocco. A teacher had congratulated Meghan on her pregnancy when the quick-witted Prince made the joke.
Harry turned to the woman at the Moroccan NGO Education For All boarding house in Asni, and asked: "She's pregnant? Is it mine?!"
Meghan, who is most definitely used to her husband's goofy sense of humour, simply replied saying: "Surprise!"
The Duke and Duchess of Sussex have been enjoying their royal tour of Morocco since they arrived on February 23.
For their final engagement during their visit, the parents-to-be attended an audience with The King of Morocco at a Royal Residence.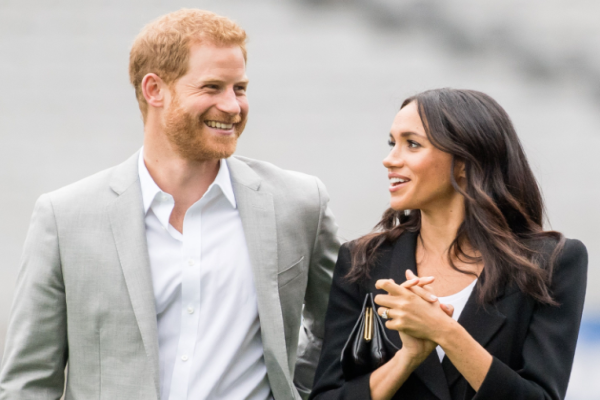 Before the audience, Their Royal Highnesses presented letters from Her Majesty The Queen to The King.
This was Harry and Meghan's final international royal tour before they become parents for the first time this Spring.
The couple are set to welcome their first child in the coming months. Meghan is due to give birth at the end of April or beginning of May at St. Mary's Hospital in London.
We cannot wait for the duo to welcome their baby boy or girl. There isn't long to go until we meet Baby Sussex.
Feature Image: Instagram