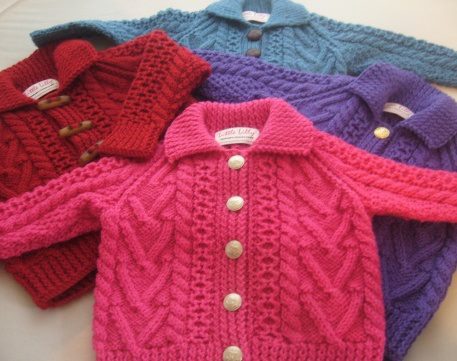 Emer Parkinson set up Everyone Loves Lilly after the birth of ther daughter Lilyrose in 2008. She began selling her range of beautiful hand knitted children's clothes on a market stall in Kenmare. Her range proved so popular that Emer now sells her collection online and also has a number of stockists in Ireland and beyond (see below). Emer designs the whole range herself and with her team of knitters, they lovingly hand knit each piece.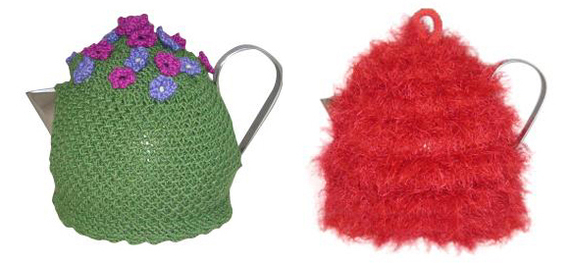 The range is designed for boys and girls from newborn to 5 years of age. The range includes: tanktops, jumpers, cardigans, dresses both knitted and cotton, coats, hat and scarf sets, newborn, christening, aran jumpers. She has also included a range of seriously funky tea cosies that would brighten up any kitchen.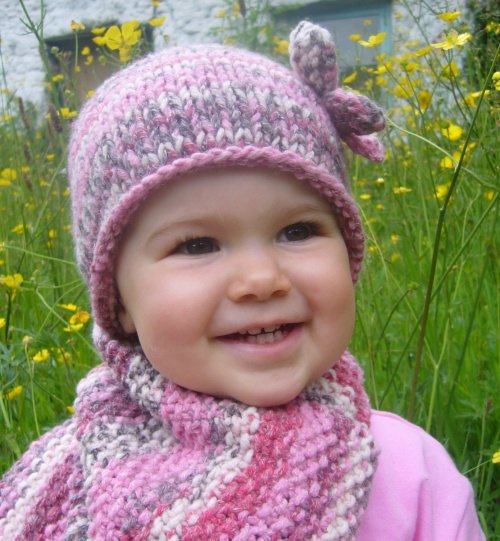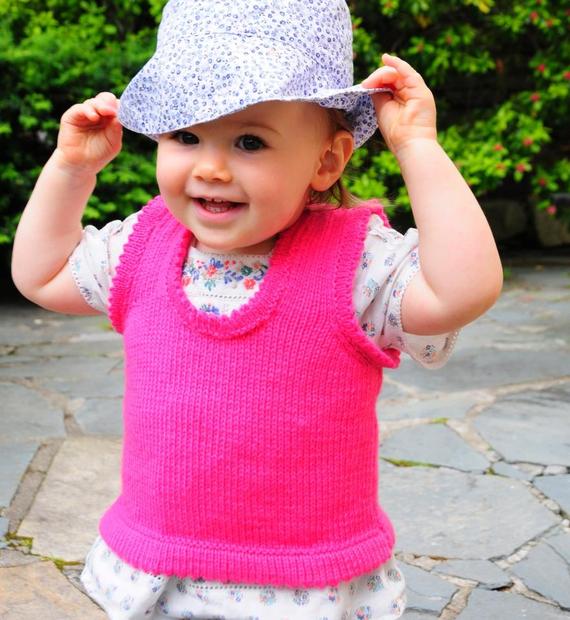 Each hand made piece is unique and although the temptation is to keep it for 'good wear', owner Emer is adamant that these clothes are for everyday use. The whole range is machine washable and colours will remain vibrant. These pieces would make ideal gifts and would be very a welcome by family and friends who no longer live in Ireland.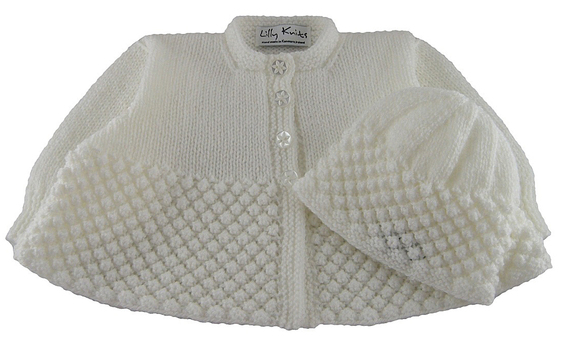 The christening range is very special and would be ideal for a first baby. The pieces would be passed down to subsequent children and inevitably become family heirlooms.
Given that the clothing is handmade the price point is very reasonable, with prices starting from €34.95 to €45.
The site is a little difficult to navigate, but they have a lovely Facebook page and Emer is always available on the phone.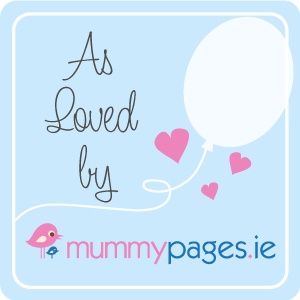 Webshop:
www.everyoneloveslilly.com
Tel: 085 8120344
Stockists:
CLARE:
Linn Fashions Visitor Centre, Ballyvaughan
CORK:
Glenaran - Kinsale, Glengarrif, Kenmare
Nest - Kenmare
Balymaloe Cookery Craft shop Cork
DUBLIN:
Irish Celtic Store Nassau Street
Cleo Ltd Kildare Street
GALWAY:
Joyce Craft Shop, Clifden
WATERFORD:
Ardmore Pottery and Craft Gallery, Ardmore
WICKLOW:
Galerie Lisette Enniskerry
OUTSIDE IRELAND:
Nutcracker Chotham Surrey UK
Kidooland Nice South of France
Moon et Miel Paris
Ballyhugh Irish lmports, New Jersey USA