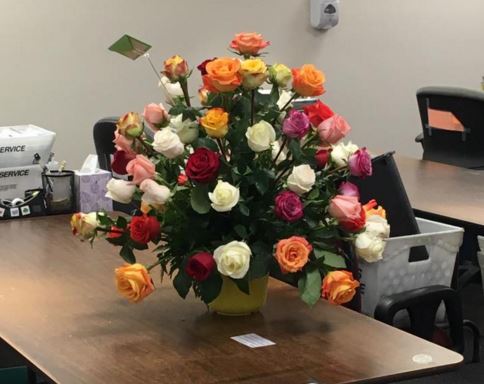 We've all seen the movie 'P.S. I Love You' right?

Well if you haven't, you should because it's a great movie.
And it seems this widow is living that story as a co-worker posted this beautiful picture on Facebook.
Sharing a picture of a bouquet of flowers, Kayla Miller told the story of how her co-worker has been getting flowers from her late husband since he died two years ago.
Every special occasion, holiday, anniversary and birthday is remembered as her husband organised for it to happen so she wouldn't feel alone on these special days.
With nearly 65,000 likes, the picture is the true representation of love with one person commenting:


"I'm sharing this so others can see true love does exist"
SHARE this story of true love.