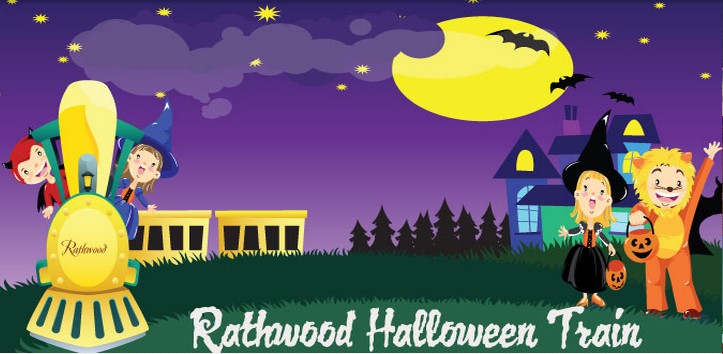 Experience Halloween as never before at Rathwood. The Halloween Train will take children on a magical journey where they'll meet some spooky characters and friendly creatures. On board of the Halloween Train, we will travel back to a time when goblins and fairies roamed freely in the Rathwood forest. Children will also get to see our Enchanted Tree where fairies have set up their playground, its miniature door and windows allowing access only to the 'little people'.
Cross if you dare the Bridge of Invisibility, be silent as you sneak to the Pooka's house, be afraid as you claim your pumpkin and be gentle when you carve it to free the captured fairies.
This wonderful journey will capture your children's imaginations and allow them the freedom to enhance the story as they wish. Kids are encouraged to dress up, as we have a prize for the best fancy dress on each journey!
Booking is essential.
Dates: The Halloween Train will run on Saturday 26th to Thursday 31st of October.
Price: €10 for Children €5 for Adults
Contact: 059-9156285