With the weather warming up, we love getting our little ones outside in the fresh air instead of cooped up in front of a screen.
There's nothing we love more than seeing them using their imagination with their head in a good book.
If you're on the hunt for some new books that your little bookworm will love reading, we have a wonderful list of brilliant books to suit a variety of ages that have been released recently, so you're bound to find something your child will love.
Check them out below and help your little one grow their love of reading even more.
The Pain in My Chest by Áine Murray
Published by O'Brien Press, Out now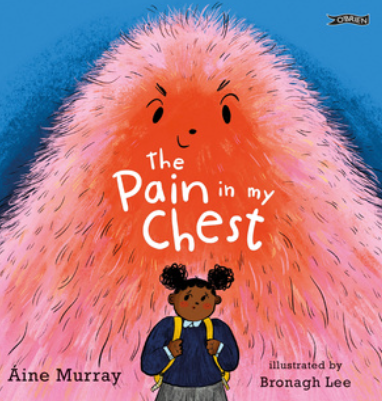 Join the young narrator who wants to try out for the school play and make a new friend at dance camp as she battles the pain in her chest that gets in her way. She finally opens up to her Mum who explains the pain in her chest is called 'anxiety'. With her Mum's understanding and support, she slowly cures the pain in her chest.
A Limerick Fairytale by Gráinne O'Brien, Illustrated by Lena Stowowy
Published by O'Brien Press, Out now
Once upon a time, there was a prince who wanted to live a fairytale life. The first thing he needed was a princess, so he could have his happily ever after. Limerella goes along to Prince Hugo's ball mainly to enjoy the sandwiches. The prince is sure he's met the love of his life. But is Limerella really the princess type?
Amy Gets Eaten by Adam Kay and Henry Paker
Published by Puffin, Out now
This is the hilarious (and a tiny bit gross) tale of Amy, a small piece of sweetcorn who is eaten by Noah, a medium-sized boy. The story follows Amy on her funny, gooey and anatomically-accurate adventure through the human body as she discovers lots of facts about digestion. (It's fair to say that parents might learn a little bit too!)
To The Other Side by Erika Meza
Published by Hachette Children's Group, Out now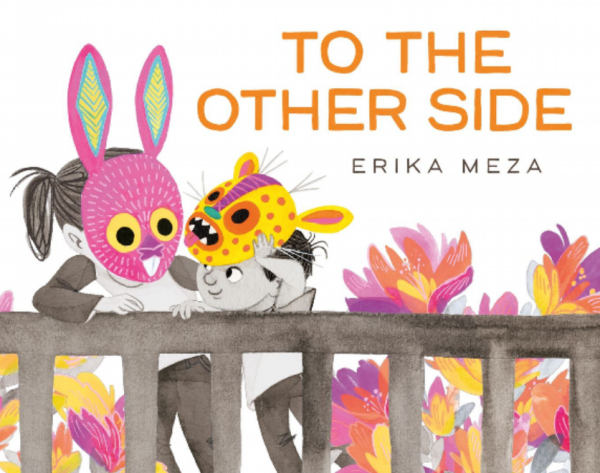 A young boy and his older sister have left home to play a game. To win, they must travel across endless lands together and make it to the finish line. Each child imagines what might be waiting for them across the border: A spotted dog? Ice cream! Or maybe a new school. But the journey is difficult, and the monsters are realer than they imagined. And when it no longer feels like a game, the two children must still find a way to forge ahead.
Billy and the Giant Adventure by Jamie Oliver
Published by Penguin Random House, Out now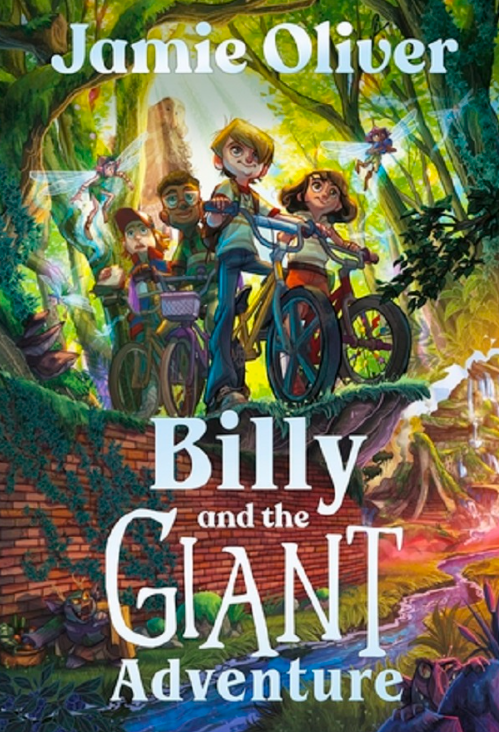 Billy and his friends know that Waterfall Woods is out of bounds; strange things are rumoured to have happened there and no one in their village has ventured past its walls for decades. But when they discover a secret way in, Billy and his best friends, Anna, Jimmy and Andy, can't resist the temptation to explore! Only to quickly discover that the woods are brimming with magic and inhabited by all sorts of unusual creatures, including a whole community of sprites who need the childrens' help!
Hell Breaks Loose by Derek Landy
Published by Harper Collins Children's Books, Out now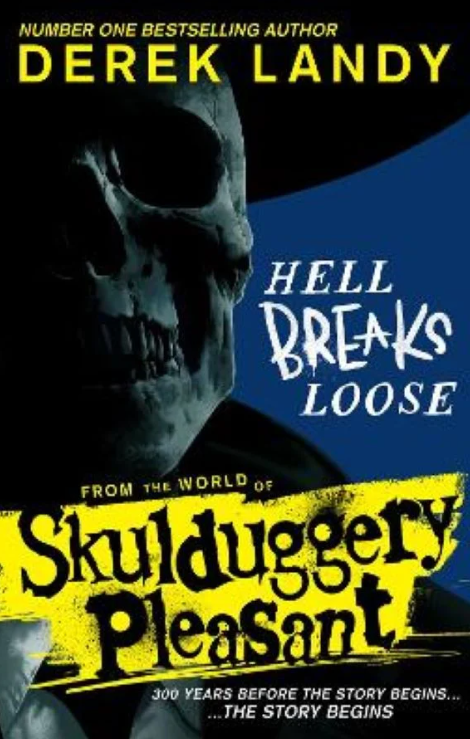 As the war with Mevolent rages on, the Dead Men are dispatched to a walled town in the Tuscan hills – not to assassinate the Lord of the Dark Sorcerers, but to save him. A rift has opened to a hellish dimension where a being of devastating power awaits, and only Mevolent is strong enough to seal it and save the world. A simple mission, then, which turns ever-so-slightly trickier when Skulduggery is presented with the opportunity to finally get revenge on Nefarian Serpine, the man who murdered him and killed his family thirteen years earlier.
Freya Harte is Not a Puzzle by Méabh Collins
Published by O'Brien Press, Out now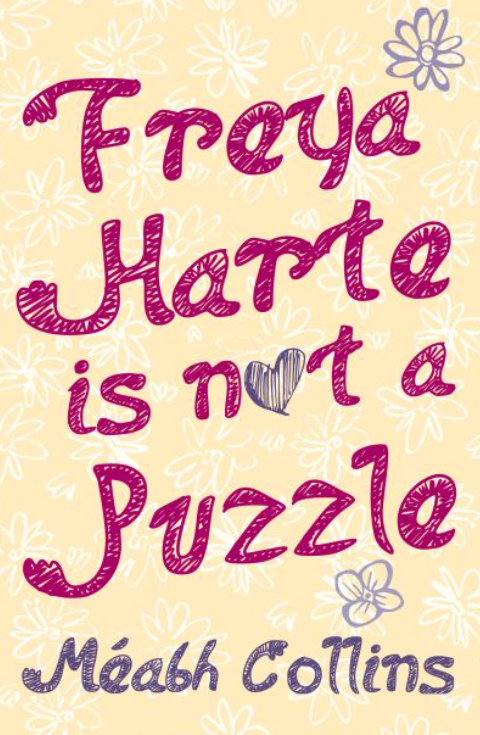 Freya's always felt different, so when she learns she's autistic she doesn't want anyone to know. All she wants is to fit in. But does she really need to change herself or can she find friends who like her just the way she is?
The First Move by Jenny Ireland
Published by Puffin, Out now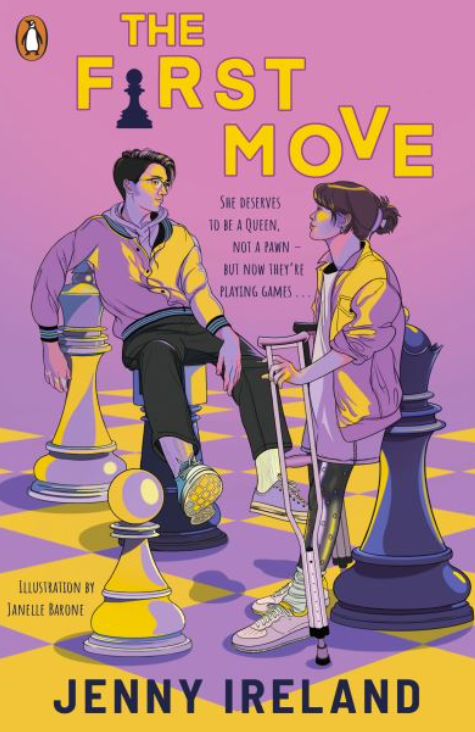 Juliet believes girls like her - girls with arthritis - don't get their own love stories. She exists at the edges of her friends' social lives, skipping parties to play online chess under a pseudonym with strangers around the world. There, she isn't just 'the girl with crutches'. Ronan is the new kid: good looking, smart, a bad boy plagued by guilt over what happened to his brother Ciaran. Chesslife is his escape. Juliet thinks Ronan thinks someone like Ronan could never be interested in someone like her - and she wouldn't want him to be anyway - he always acts like he's cooler than everyone else. Little do they know they've already discovered each other online, and have more in common than they think.
The Sun and the Star by Rick Riordan and Mark Oshiro
Published by Puffin, Out now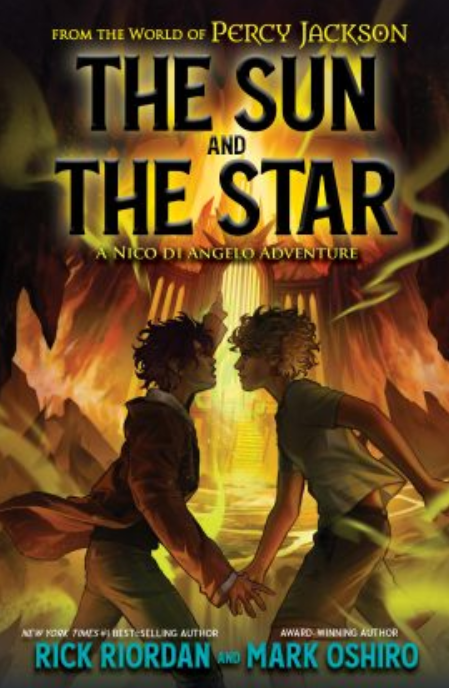 As the son of Hades, Nico di Angelo has been through so much, but there is a ray of sunshine in his life–literally: his boyfriend, Will Solace, the son of Apollo. Together the two demigods can overcome any obstacle or foe. Now Nico is being plagued by a voice calling out to him from Tartarus, the lowest part of the Underworld. He thinks he knows who it is: a reformed Titan named Bob whom Percy and Annabeth had to leave behind when they escaped Hades's realm. Nico's dreams and Rachel Dare's latest prophecy leave little doubt in Nico's mind that Bob is in some kind of trouble. Nico has to go on this quest, and of course Will insists on coming with.