Recipes by Dr Lucy Worsley and Historic Royal Palaces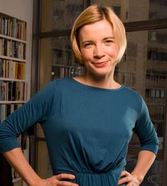 Dr Lucy Worsley is a historian and Chief Curator of the Historic Royal Palaces. She has presented numerous television series, including Halots, Housewives and Heroines for BBC4 and If Walls Could Talk for BBC1. She has also written numerous books including Cavalier: A Tale of Chivarly, Passion and Great Houses.
The Historic Royal Palaces is the independent charity that has in its charge five remarkable institutions: The Tower of London, Hampton Court Palace, Kensington Palace, Kew Palace and the Banqueting House.