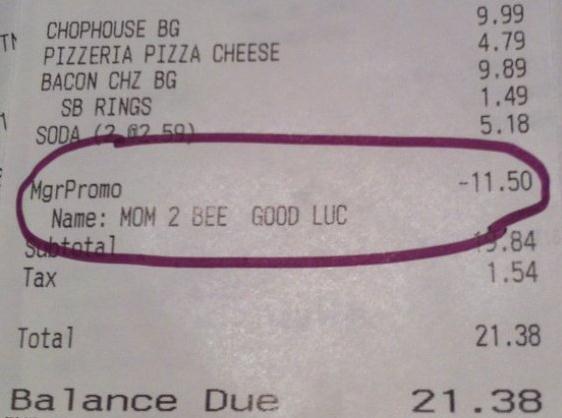 A worker at Red Robin restaurant, North Carolina, went out of his way to cheer up a pregnant woman who was very much overdue.
The woman was eating with her husband and two-year-old son and when they received the bill, they noticed a deduction for $11.50 with the note "MOM 2 BEE GOOD LUC."
"It was a pleasant surprise and made my tired of being pregnant wife a little more cheery," the husband said.
What a lovely good deed! Did anyone ever something extra nice for you while you were pregnant?