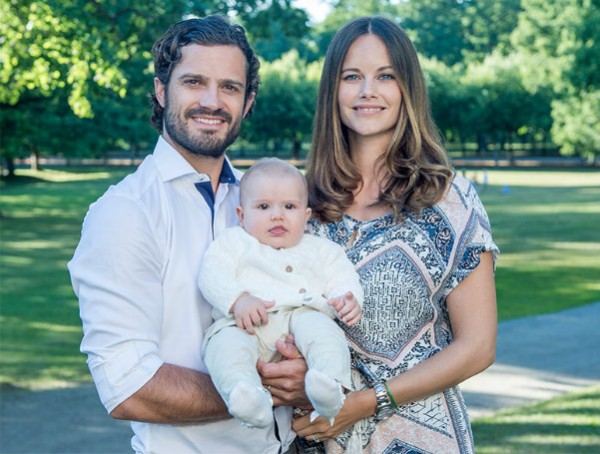 He's the five-month old Swedish royal cutie - and this week gorgeous Prince Alexander will be christened.
Ahead of the milestone event - which will be attended by a host of high-profile European royalty - the godparents have been announced.
Godparents of Alexander consist of sister of Carl Philip, sister of Sofia, cousin of Carl Philip and friends of Carl Philip & Sofia.

— Swedish Royal Family (@Kungafamiljen) September 8, 2016
Unsurprisingly, Alexander's parents Prince Carl Philip and Princess Sofia have turned to their nearest and dearest to fulfil this important role.
Step forward Carl Philip's older sister and the future queen of Sweden, Crown Princess Victoria, who will act as a godmother.
The prince furthermore asked his close friend Jan-Åke Hansson, best man at his wedding, along with his first cousin, Victor Magnuson, to be a godfathers.
Meanwhile, Sofia's sister Lina Frejd and her childhood BFF Wendy Larsson have also been drafted in as godmothers.
Baby Alexander was born on April 19. He will be baptised at Drottningholm Palace Church tomorrow at 11am.
SHARE the excitement of Prince Alexander's forthcoming christening