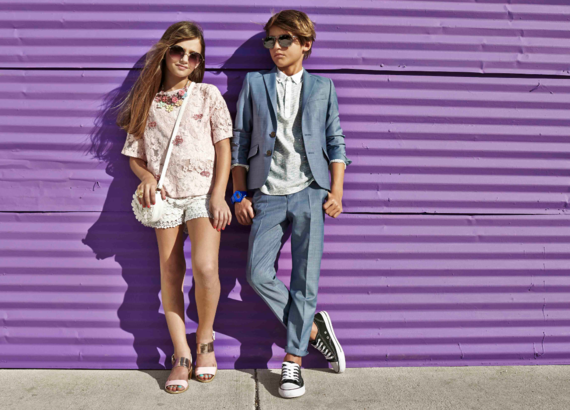 As a mum, you are well aware of just how quickly your kids grow out of their clothes.
One minute you are dressing them in a new pair of trousers only for them to be too short the next. In fact, it probably seems like your child is growing quicker than you can dress them.
However, when it comes to choosing your little one's wardrobe, you can have a bit of fun.
River Island's spring/summer 2014 collection includes everything you could possibly need to dress your child this summer.
From pretty pastels to stylish denim, your son or daughter is sure to love this shopping experience with you.
Even if you are just looking for a fun and fashionable outfit for a special occasion, you are bound to find something that both you and your little one will love at River Island.
The kidswear is available
online
and in selected stores nationwide.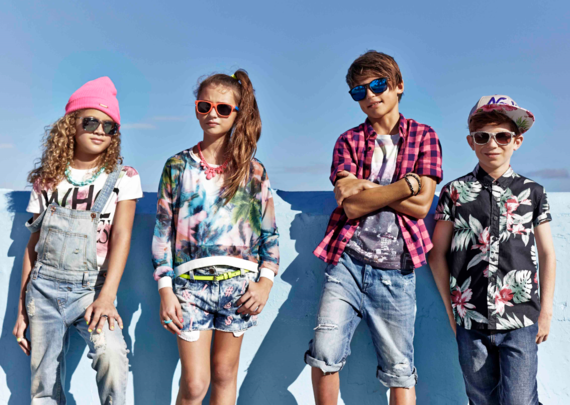 Image 1 Girl 1: t-shirt €25, dungarees €25, hat €10, sunglasses €10; Girl 2: sunglasses €8, necklace €10, top €30, shorts €22; Boy 1: sunglasses €8, t-shirt €10, denim €17; Boy 2: sunglasses €8, hat €10, shirt €17, jeans €20.
Image 2 Girl: sunglasses €9, necklace €10, top €20, shorts €25, bag €18, shoes €26; Boy: sunglasses €9, t-shirt €13, jacket €53, trousers €26, shoes €10.