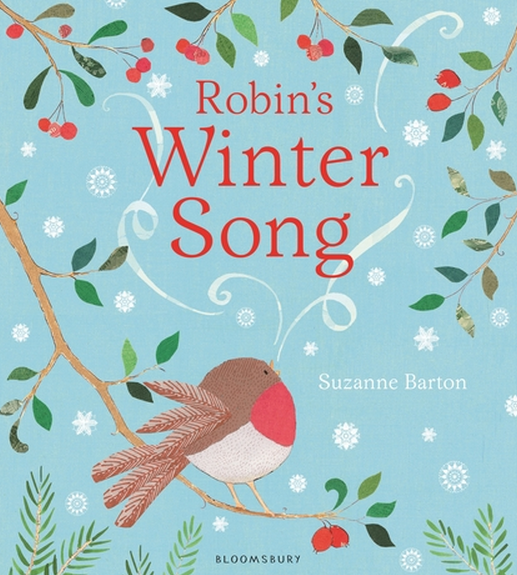 Suzanne Barton's second book, Robin's Winter Song, is a wonderfully heartfelt story of a little robin's first winter.
As the red and orange leaves swirled in the wind, Robin starts to worry – something is changing. Finch was flying south, Squirrel was burying food and Owl was making his nest warm, all because winter was coming.
With all the changes that are happening around him, Robin decides he doesn't like the sound of winter one little bit. But that was before the snow.
A beautifully tender story of a little robin's first winter from the enormously talented creator of The Dawn Chorus.
Suzanne's illustration influences include Japanese prints and illustrators she remembers from her childhood. Her artwork is a beautiful combination of collage, drawing and painting.
She can often be found searching through vintage paper shops for inspiration.
Published by Bloomsbury, it will be available from Thursday, 8th October.