Room dividers are a great way to get more use out of a mulifunctioning room and prove effective, especially if you can't afford to move or renovate. They work great in all areas of the house, dividing the kitchen from a study area, in a bedroom where kids share the space and anywhere else in the home.
Here are four options:
Traditional style
A pretty and subtle option.
Door divider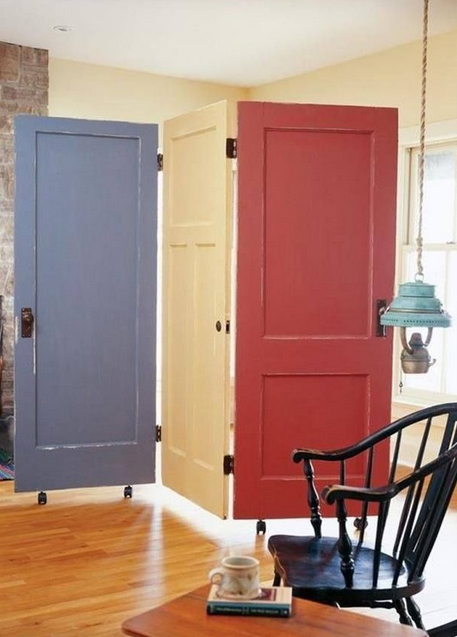 This is a great colourful idea that you could probably do yourself.
Book shelf divider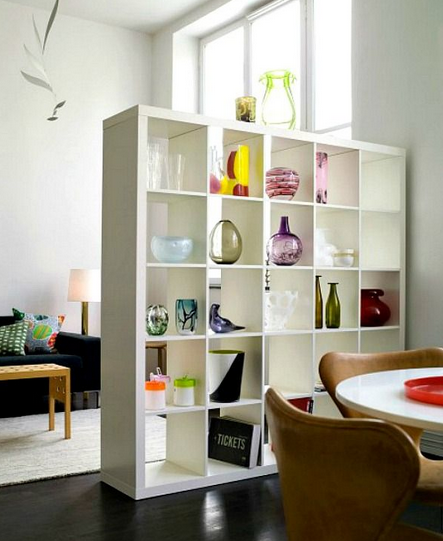 Something like the above would look great in a sitting room. If you like, fill the shelves with books and ornaments to make each side more private.
Wall fixture dividers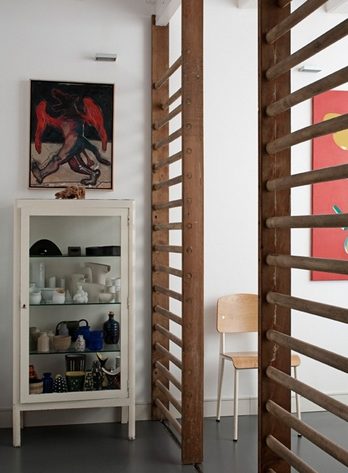 A divider doesn't have to free standing. Secure them to the wall to make it feel more like a more permanent structure.
images via Pinterest