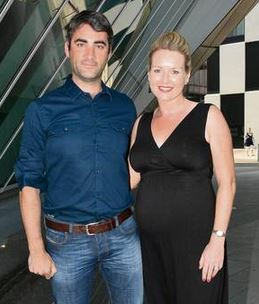 RTÉ presenter Claire Byrne welcomed her second child, a baby girl to the world yesterday.
The Prime Time host who is engaged to Gerry Scollan named her daughter Jane. The couple already have a son, Patrick, together, who was born in October of last year.
The 39-year-old told friends and family that she is "thrilled, well and exhausted".
The mum-of-two had joked that she would like a little girl, saying: "I don't care in the least if it is a boy or girl – the only thing I'll say is that when I'm buying clothes for boys I'll gravitate towards the pink dresses."
With two kids under one, she will definitely have her hands full but it doesn't look like this will be her last baby either, saying "Gerry would have 10 children if he could"
Congratulations to the happy couple.