safefood and Special Olympics Ireland (SOI) have today announced an innovative new partnership called "Health@Play" that will use fun, interactive games to help teach healthy, lifelong habits to younger athletes and their parents. The 'Health@Play' programme was developed by safefood in partnership with Special Olympics Ireland and will for the first time bring health education through sport to children with intellectual disabilities aged 4-15 years within their community clubs and schools.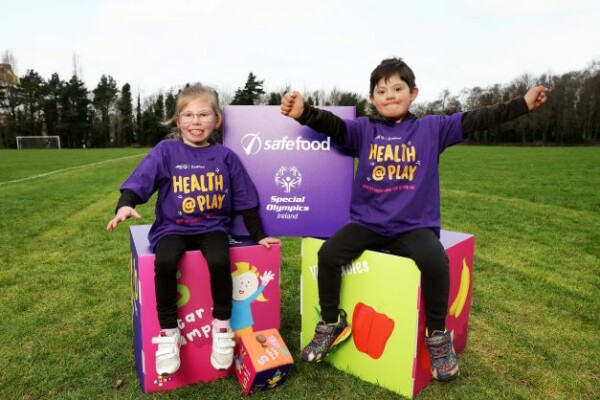 The 'Health@Play' programme builds upon the work of Special Olympics Ireland and complements their existing Health Promotion Programme which is available to athletes aged 16 and over.
Introducing 'Health@Play' Hayley Kavanagh, Special Olympics Ireland said "We're thrilled to partner with safefood on the 'Health@Play' programme and introduce this fun resource to our younger athletes. By introducing children to healthy habits through a wide variety of play activities in a familiar, supportive and fun environment, everyone has the opportunity to succeed. Currently 1,610 children participate in our youth sports programmes including the Young Athletes programme and within sports specific clubs as part of our juvenile pathway. We want to instil the message that sport and health go hand in hand for athletes from the very beginning.
Ayoub Deboub athlete and Health Advocate for Special Olympics Ireland continued "I believe it's extremely important for all athletes to learn about health from a young age, as it will give them a better understanding of healthy lifestyles as they grow older. It's much more difficult to implement a healthier lifestyle if you don't grow up with it, so programmes like this can help athletes to understand its importance and make healthy choices early on."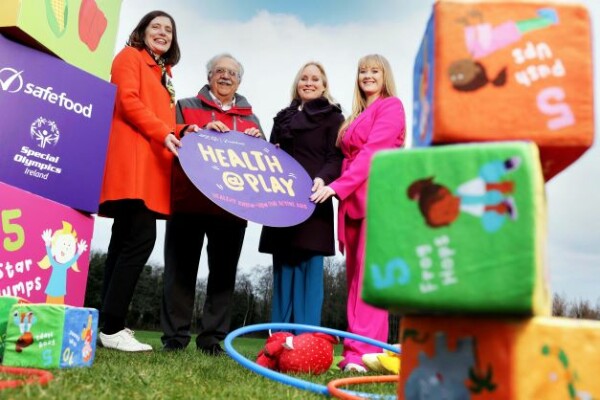 Safefood Advisory Committee Member and Board Member of Special Olympics Ireland Dr Nazih Eldin added "It's wonderful to see the 'Health@Play' programme being developed and I'm excited about the potential it offers to both children and their parents. The work of Special Olympics Ireland is very close to my heart and this kind of health education through active learning is so important from a young age. Not only does it help establish healthy behaviours for lifelong wellbeing from a young age, but through sport it offers all children the ability to fulfil their potential and see sport and health as being inseparable."
Speaking about the partnership, Fiona Gilligan, Director of Communications at safefood said: "We are very proud of this new partnership between safefood and Special Olympics Ireland. The young athletes and their health coordinators have been wonderfully engaged in the development of the resource and we look forward to the roll out across the island of Ireland. We will continue to explore fun and engaging ways to educate children on the importance of eating healthily and how that connects with being active. Nurturing our children to develop these positive habits from an early age can give them the building blocks towards a healthy life."
For more information, visit www.safefood.net or www.specialolympics.ie/health-wellbeing/health-education-programmes.