Santa Claus teams up with Mental Health charity Let's Get Talking for an important message to children.
Mental Health charity Let's Get Talking and EZ Living Furniture are keeping the magic alive by helping Santa Claus send limited edition personal video messages to children this year.
With the magic of technology, and a little magic from Santa himself - he is working with his elves to deliver personalised videos with a very important message around mental health.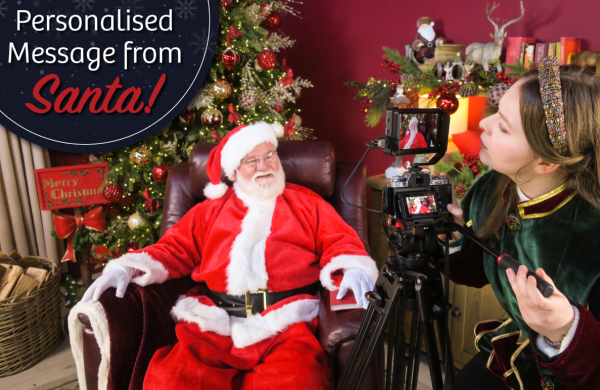 The limited-edition personal messages from Santa Claus can be ordered through the charity partner's website www.ezlivingfurniture.ie/Santa with all proceeds going to Let's Get Talking.
Having checked his nice list Santa will have personal information about children all over the world. His main message this year is to encourage all children to take time and talk to someone close to them if they are feeling sad or overwhelmed.
Let's Get Talking is a non-profit counselling and psychotherapy service that operates on a non-set fee policy ensuring accessibility to all.
The Charity has seen a 53% increase in demand since June due to Covid 19, with clients as young as 11 attending the service.