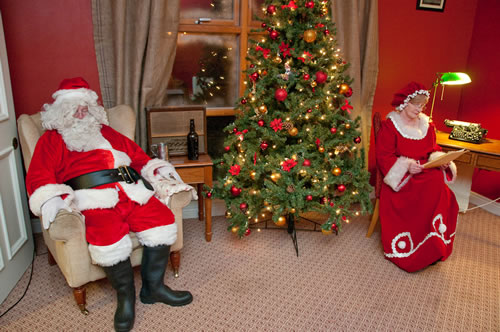 Christmas starts here! Journey with the elves through the wonderful experience of Santa's Magical trail in Kildare. Take a peek into the elves bedroom and see if you can catch lazybones sleeping. Mrs Clause will invite you into Santa's house and show you where he sleeps - how big is his bed?
Write your letter to Santa and post it in The North Pole post office, then take a tour through the magical forest. Challenge mum and dad to a snowball fight in The North pole snow room, then line up and hop onto Santa's magical carriage and let the elves whisk you off to Santa's farm, here you will meet Rudolph, Cici and the other animals. On your return you will visit Santa himself in our magical Santa's grotto in Kildare - he will have a present ready for all the good boys and girls.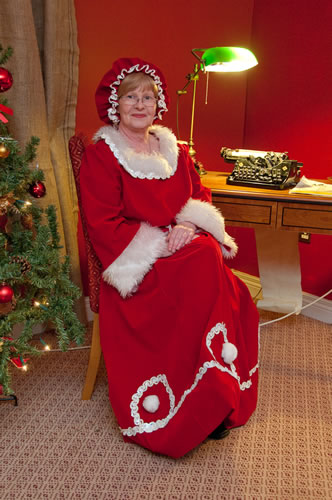 Sleep Over!
Dine with Snow White and her helpers while mum and dad relax over a 4 course meal. Later gather firewood to keep Santa and Mrs Clause warm, bed down Rudolph and the other animals for the night, afterwards watch a Christmas movie with popcorn. The following morning wake up the animals and feed them their breakfast, help make Santa's bed before you embark on our magical Santa's trail in Kildare.
Elves Workshop - Work with the elves in their workshop preparing the toys for Santa's Sleigh, pick an item to decorate and take home with you as a keepsake
Photo - Have your photo taken with Santa at Santa's grotto - turn it into a snow globe or a keyring!
Magical Trail Prices: Children - €15.00 per child; Adults & Infants (children under 1 year) €7.00 per adult/infant. Please note that infants will not receive a gift.

Magical Sleepover prices: Children: €45.00 per child; Adults: €85.00 per adult.

When: December 1st to December 23rd, weekends and selected dates.
Where: Clanard Court Hotel, Dublin Road, Athy, Kildare
Contact: (059) 864 0666 or email info@clanardcourt.ie