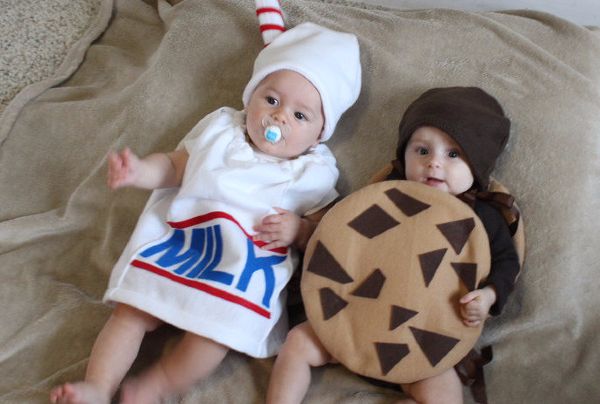 Is there anything cuter than little twins all dressed up in coordinating Halloween costumes?
Answer: definitely NOT!
With that in mind, we searched the Internet high and low for the best coordinating costumes.
Prepare for passers-by to fawn all over your precious little duo while you trick-or-treat in your neighbourhood.
Honestly, we're overwhelmed.
1. Milk and cookies
The sweetest treat there is!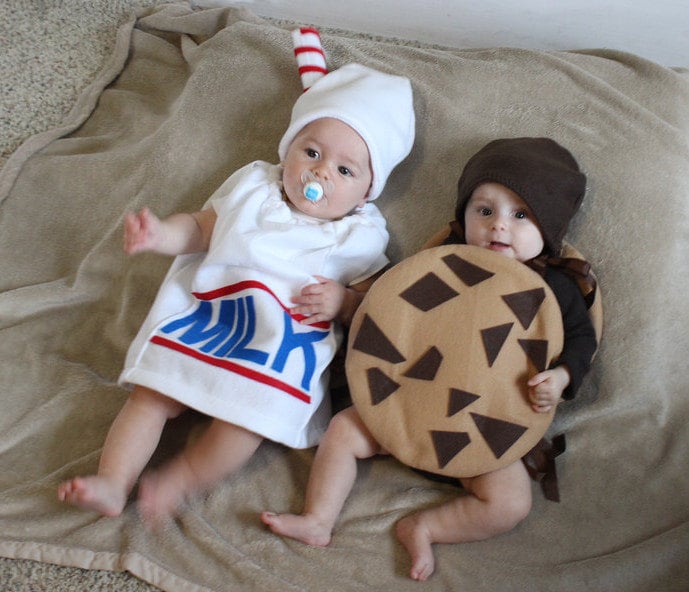 2. Thing 1 and thing 2
Just adorable!
3. Oompa Loompas
A relatively easy, yet effective, costume to put together.
4. Minions
Everyone loves minions right?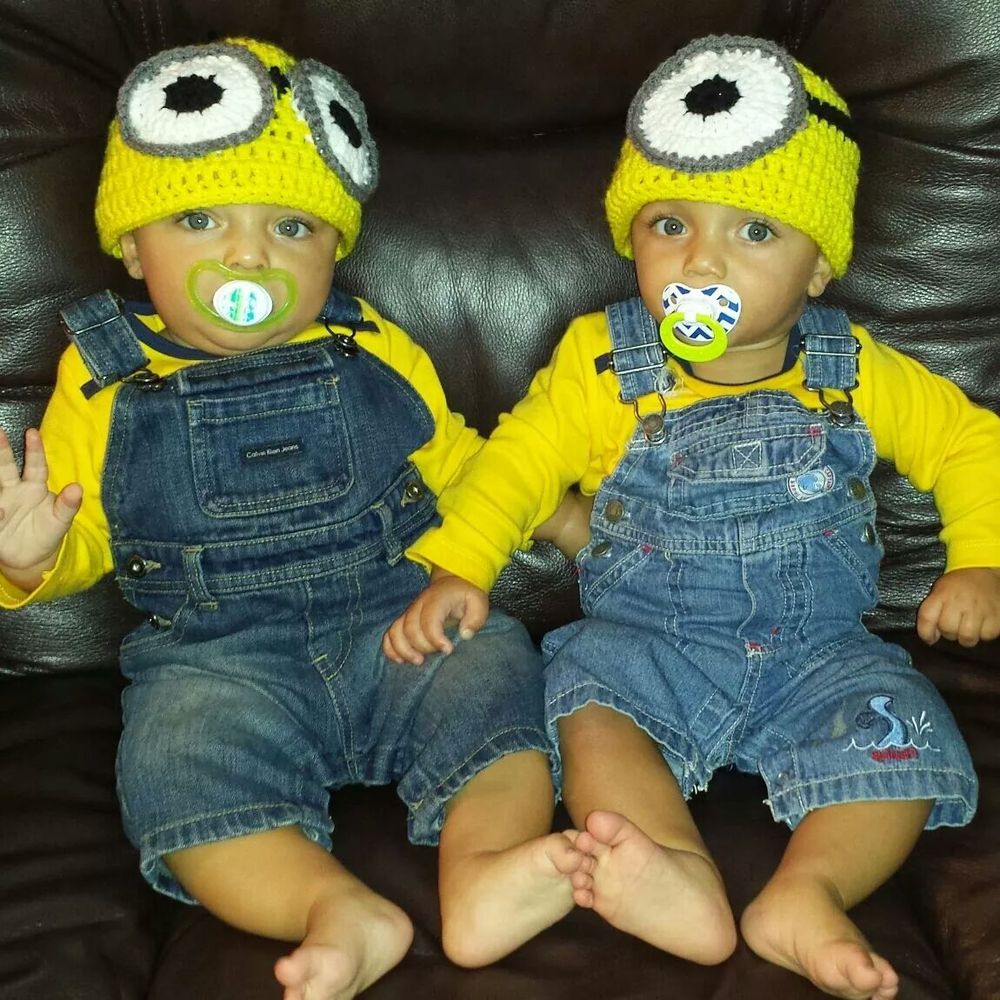 5. Little cows
There is nothing cuter than teeny tiny farm animals.
6. Watermelons
Two of your five a day!
7. Tweedle Dee and Tweedle Dum
Two of our favourite characters from Alice in Wonderland!
8.Skunks
Cute little skunks without the smell (we hope!)
9. Peanut butter and jelly
The perfect combination!
10. Starbucks
Combine a little barista and a frappuccino for the perfect Halloween attire!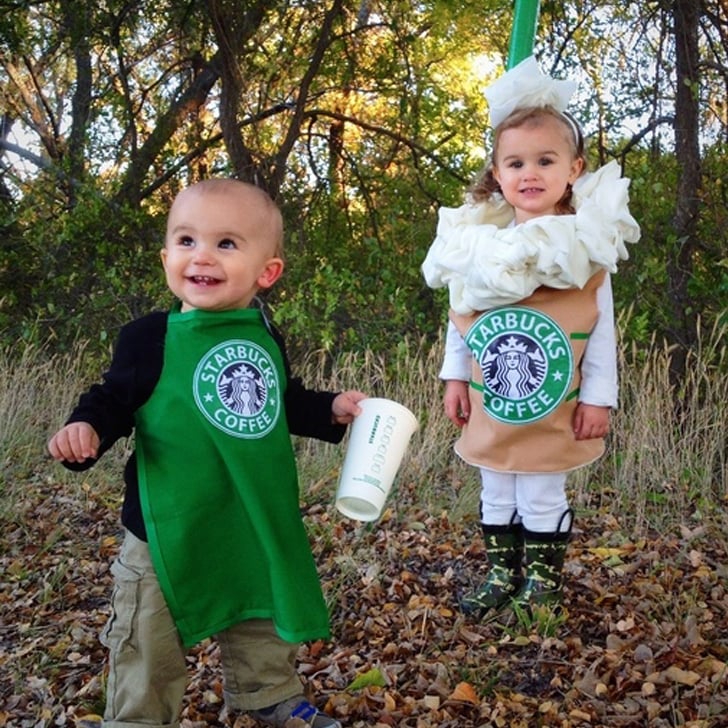 11. Tiny old people
This is too much.
12. Ana and Elsa
Because sisters makes the BEST friends.