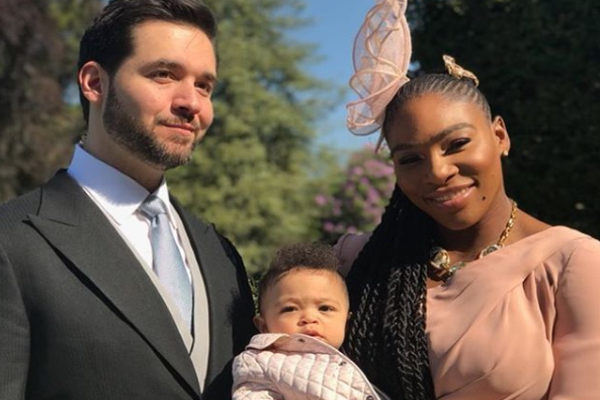 Serena Williams was the most gracious runner-up after losing the Ladies' Single Final to Angelique Kerber on Saturday.
The tennis pro delivered the most touching speech following her defeat: "It was such an amazing tournament for me. I was really hoping to get this far. It's obviously disappointing, but I can't be disappointed."
"I have so much to look forward to. I'm literally just getting started," she added.

"I was really happy to get this far. For all the moms out there, I was playing for you today," Serena gushed.
Serena's husband Alexis Ohanian made sure to cheer his wife up after the tournament.
He penned the most moving open letter on Instagram that has left us in tears.
He opened up about Serena's terrifying post-birth operation: "Days after our baby girl was born, I kissed my wife goodbye before surgery and neither of us knew if she would be coming back."

"We just wanted her to survive—10 months later, she's in the #Wimbledon final," he wrote.
The doting dad congratulated winner Angelique Kerber, before praising his wife.


With baby Alexis at home, we're sure Serena is already feeling better: "Serena Williams will be holding a trophy again soon—she's got the greatest one waiting at home for her."
"Our family knows she'll win many more trophies, too. She's just getting started. And I couldn't be more proud," he added.
There's no doubt in our minds that Serena is feeling the love despite her loss yesterday, especially with close friend Meghan Markle and husband Alexis offering their support to her.