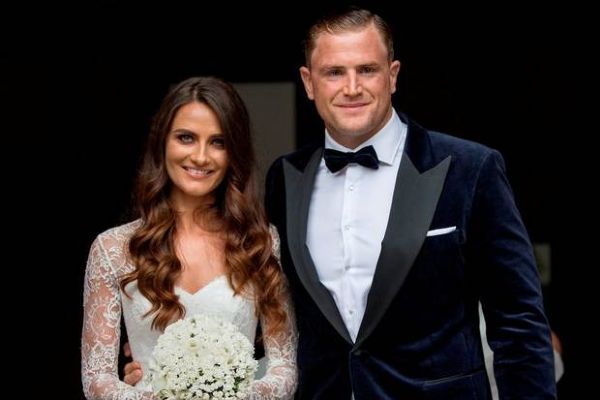 Huge congratulations are in order as Jamie Heaslip and wife Sheena have welcomed their first child together. The doting dad shared the sweetest black and white snap of him holding his daughters tiny hand.
The rugby player and Sheena decided to call their little girl Harper. What a perfect name for their daughter.
"Our beautiful daughter Harper Heaslip born today," Jamie shared.
He thanked the staff at the National Maternity Hospital for all of their support: "So much thanks to the all the help from the midwife Jenny, nurses, our doctor, Dr Allen, and everyone in Holles street."
He added: "And to my wife, simply speechless."
Jamie revealed their joyous news earlier this year. He told the Irish Mail On Sunday: "My wife is expecting so it is an exciting time for us."
We are simply overjoyed for Jamie and Sheena.