Singer Kelly Clarkson has been every bit the smitten mother of late, posting some gorgeous pictures of her daughter River Rose online.
And we must say, we love this latest picture of River's first visit to Santa, which Kelly shared on Instagram last night,
Far from being nervous or cranky, the six-month-old looks delighted to be sitting up on Santa's lap!
Dressed in a babygro showing a bottle of milk with the tongue-in-cheek slogan, "I drink until I pass out," River shared a huge grin for the camera.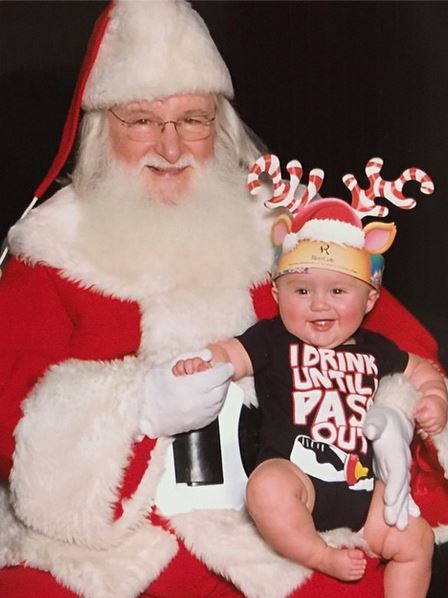 The doting mum captioned the photo, "River Rose hangin' with Santa Claus for the first time! She LOVED him ha!"
River is Kelly's first child with her husband Brandon Blackstock, who she married last year.
The singer performed her first annual Miracle on Broadway charity show in Nashville, Tennessee, earlier this week, and she shared another beautiful shot of herself greeting little River after the show, with the caption, "This is how River and I feel about our first annual Miracle On Broadway show! It was beyond incredible thanks to all of you!"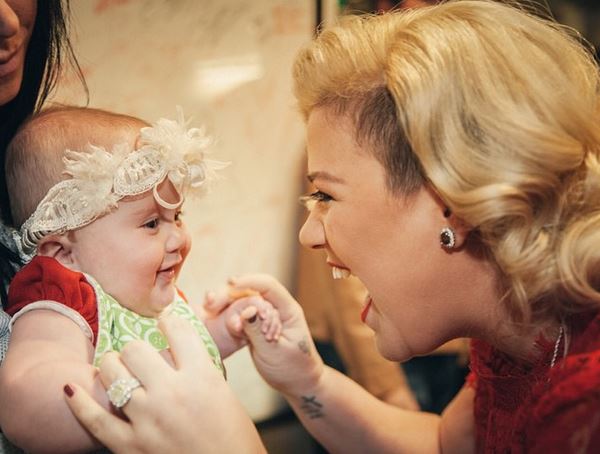 What a perfect mum-and-daughter moment!