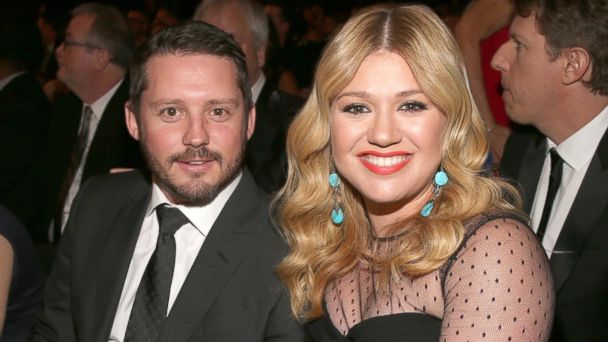 Kelly Clarkson and her husband Brandon Blackstock have welcomed their first baby into the world.
The American singer announced the happy news on Twitter, revealing the name of her new-born daughter to her 9.6million followers.
"Our baby girl River Rose Blackstock arrived on June 12th! Thank you everyone for all of your well wishes! Brandon and I are on cloud 9!! :)," Kelly posted.
River Rose is Kelly's first child, while Brandon has children Seth and Savannah from his previous marriage.
The couple, who tied the knot last year, announced news of the pregnancy in November on Twitter.
"I'm pregnant!!! Brandon and I are so excited! Best early Christmas present ever (sic)," Kelly wrote.
Kelly, 32, has never been shy about her desire to have a baby.
"Everybody keeps saying, 'What do you want for Christmas?' And I'm like, 'I want to be pregnant.' I want babies, yep! I do," she previously said.
Kelly also said that it's her role as stepmum to Seth and Savannah that convinced her she wanted a family.
"I honestly never ever used to want to want kids because I'm kind of selfish with my career, but going to soccer games with Seth and doing homework with Savannah - I just really love it y'all.
"It's so cool. It sounds so cheesy but it's such a bigger point to life. I really lucked out with the whole kid situation. They're amazing," she said.