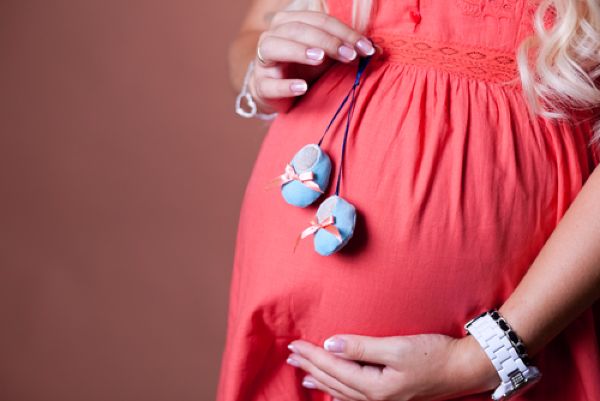 When 23-year-old Amber found out she was going through early menopause, she was devastated.
The make-up artist visited her doctor after struggling to get pregnant with her partner, Chris, at the end of 2014.
She started to worry when she began experiencing hot flushes. She said she would get at least 20 a day.
Her doctor joked, saying maybe it was menopause - but the 23-year-old laughed it off, as she didn't think it was a possibility.
Amber got a second opinion two weeks later, when the hot flushes didn't stop.
The medical professionals quickly called her to share the unwelcome news. They informed Amber that her FSH level was over 75, which is within the menopause range.
Amber was distraught; the first thing that popped into her mind was "could I still have children?"
Amber then attended an appointment with a gynecologist, who found a cyst measuring 7cm on her ovaries. They had to remove it urgently. She hoped that things would get back to normal after this procedure.
Unfortunately, Amber had to try numerous other procedures to try to get pregnant. She went through courses of IVF, and took the ovulation-inducing drug Clomid for six months. Both methods failed.
Her specialist did more tests, which resulted in the discovery of a cyst on Amber's fallopian tube. She was horrified when she heard the news.
The surgeons removed the cyst and fallopian tube. They then discovered that neither of Amber's ovaries were functioning.
Luckily, Amber's sister came to her rescue in her hour of need - 24-year-old Taylor agreed to donate her eggs to her sister.
She understood how desperately she wanted to start a family, and was willing to go through the lengthy process to help her sister.
Amber described Taylor as a trooper, and said their strong bond made the process a lot easier.
Taylor went through numerous medical procedures to donate her eggs, including taking the Pill in order to match her cycle with her sister's. She also got follicle scans every four days, and took medication to thicken the wall of her uterus.
It took two attempts to successfully transfer the eggs.
The pair had to wait two weeks to see if their efforts had worked.
Amber said, "One day you think it has worked, then the other day you feel like you have failed again."
Amber took a pregnancy test, and couldn't believe what she saw. She expected it to turn out negative, "Taylor came over and I showed her the tests, and she just burst out crying."
She says that finding out she was pregnant was the best feeling in the world.
She experienced some bleeding, but when she went to the doctor they had even more good news for the expectant mum: she was going to have twins.
The trained hairdresser is set to give birth to her twins in less than six weeks. The couple announced that they are going to have one boy and one girl.
Amber hopes her journey helps to inspire other women in similar situations.