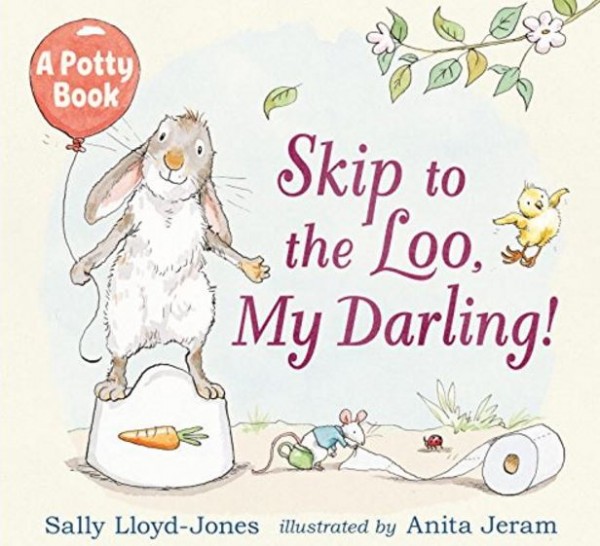 If you're looking for a book that introduces your child to the potty AND is a great bedtime story, then you should pick up Sally Lloyd-Jones' Skip to the Loo, My Darling.
Anita Jeram's beautiful illustrations combined with Sally's rhyming style make this a book your little one will gladly sit and listen to all day long!
Follow the story of Bunny who, while enjoying a picnic with his friends, suddenly needs the potty. By the end of the story Bunny is not the only one skipping to the loo, his friends - a kangaroo, a lonely dodo, a Wibbly Woo, a ballerina elephant in a tutu, spookywooky ghosties and a dinosaur - are all skipping to the loo!

However, once they reach their potties, Bunny realises that someone very important is missing. Who could it be?
Sally Lloyd-Jones' rollicking rhythm and Anita Jeram's beautiful illustrations bring to life a delightful menagerie of little creatures all following each other in the most charming call to nature.
A must-have for all those facing the potty challenge!
Published by Walker Books, it is available now.
SHARE if you'll be reading this to your little one.