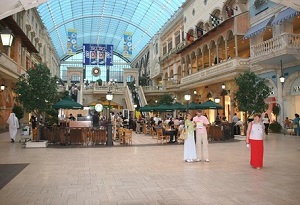 A child who was abandoned in a shopping mall by her mother has been reunited with her relatives thanks to social media.
The little girl was reportedly left alone in Quezon City Mall in Manila, Philippines, by her 17-year-old mother.
Security found the little girl crying and holding a feeding bottle as she wandered around the centre, and brought her to customer service to wait for her mum to collect her.
However, when no one had come to find the little girl six hours later, staff grew increasingly concerned and bought her milk and diapers.
A passing woman inquired as to why the child was distressed, and proceeded to share a photo of her on Facebook in a bid to find her family.
Her post read:
"While waiting for the incident report for my stolen phone, I noticed a little girl walking around the room. I asked who she was, or if she was with anyone. Apparently, she was found at Blue Magic with her milk bottle all alone, crying her eyes out.
"She was brought to the customer service office at 2 p.m. and 'til now (8 p.m.) no one has been claiming her. Everyone is starting to think she was left on purpose. The office staff had to buy diapers and milk because of how long she was there.
"It was just so sad seeing a little girl like her all alone. She didn't even want the guard (who found her) to leave, she kept on crying and screaming if the guard was going to leave and go to his post. It was like he was her only hope for company. Sadly, if the mall closes she'll be turned over to DSWD, and might be off for adoption if not claimed at all."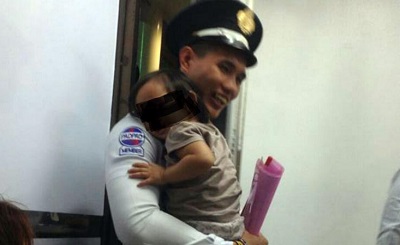 Luckily, a cousin of the child's mother came across the Facebook post and got in contact with authorities. She revealed that the child's mother had informed them that she had taken her to visit an aunt, and they had no idea that she had actually abandoned her daughter.
The authorities were able to reunite the poor little girl with her worried relatives, and she is reportedly set to remain in her grandmother's custody.