As the new season starts, all we want to do is have cosy family evenings, enjoy hot drinks and spend quality time indoors with our little ones.
Is there anything better than curling up on the couch and reading a good book? We don't think so, especially when we see our children doing the same thing. Watching our children enjoy reading as much as we do is so encouraging, and to keep them interested in reading, why not treat them to a new book! There are plenty of incredible new books coming out for children of all ages, in a variety of genres this month.
With that in mind, we thought we'd make a list of all the great books that the little bookworms in your life will love.
The Book of Secrets by Alex Dunne
Published by O'Brien Press. Out now
Age rating: 9+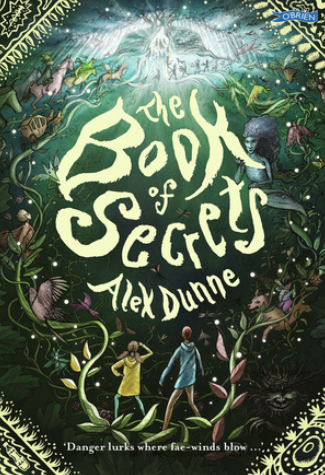 For the first time in over fifty years, the Trooping Fairies arrive in the small town of Clonbridge for their annual Revels. Their arrival awakens other creatures, who have mischief and chaos in mind. Eleven-year-old Cat is in more danger than most. She has the Sight, like her granny before her, and that makes her a magnet for all things supernatural.
But when the magic hurts her family, she needs to find a friend she can really trust. Together they face real danger and must use all their wits and bravery to save those they love, before the sun rises.
I Believe In You by Deborah Somorin
Published by Gill Books on September 29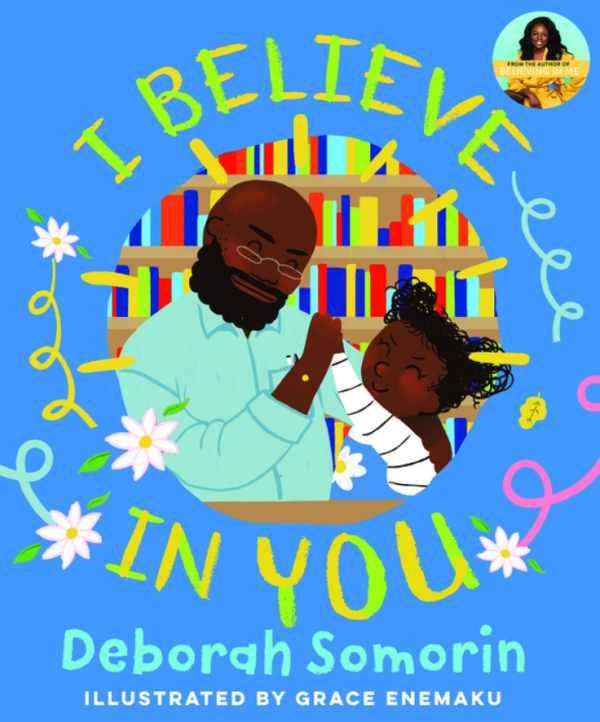 Little Debbie is not having a good day. First she can't find her shoes, then she forgets her pencils. Later that day, she just can't get her spellings right- if only all homework were as easy as maths!
But throughout the day, Debbie encounters people who stop and help. Their time, their care, their attention shows Debbie how much they believe in her- and how much she's worth believing in. But little does Debbie realise that she also has the magic to make a difference too…
Wild and Wonderful by Éanna Ni Lamhna
Published by O'Brien Press. Out now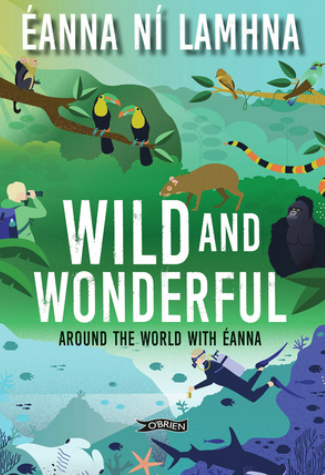 Éanna explores the wonders of our wild world, from a safari in Tanzania to the cloud forests of Costa Rica, from rat-hunting in Canada to whale watching in New Zealand. She draws on her experiences as a diver to tell of face-to-face encounters with fascinating fan worms, elusive sea hares and a murderous crab, and rings the alarm bells on the environmental challenges facing us.
Éanna also recounts with cheerful relish the pitfalls and delights of being a broadcaster and a scientist.
Fox and Son Tailers by Paddy Donnelly
Published by O'Brien Press. Out now
Rory's dad, Fox, is a tailer. The BEST in the business! Animals come from all over to have their tails made by him. Rory helps his dad in the shop and one of his jobs is measuring the customers for the tails- which isn't always easy! But Rory is bored of making the same old tails. He has ideas of his own…
The Dragon's Promise by Elizabeth Lim
Published by Hodder & Stoughton. Out now
Age rating: 12+
On her stepmother's deathbed, Shiori made her a promise, to restore her damaged pearl to its rightful owner. But to fulfil that vow, Shioiri will have to leave behind everyone she loves- including her betrothed, Takkan- travel to the dragons' magical underwater kingdom, and face untold danger...
Which of these amazing books will you be treating your child to?