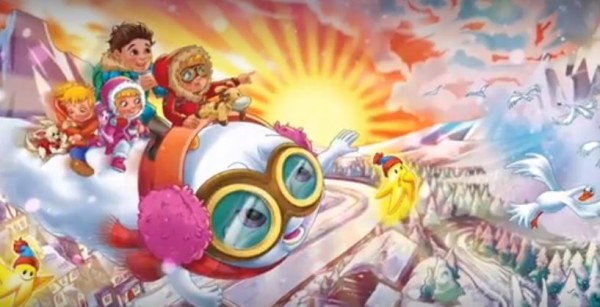 Benji Bennet lost his son Adam suddenly and without warning from an undiagnosed vascular brain tumour.
He was just four-years-old.
Following his son's untimely death, Benji decided there and then to encourage parents to spend as much time with their children as possible.
In his eulogy at his son's funeral, the father-of-three said: "If Adam's death means that every child gets an extra 10 minutes of play time and are told they are loved every day, well then that's OK."
And it was with this message that Benji started writing.
His first book, Before You Sleep, brings the reader and the child on a magical bonding experience together, and was the start of his writing career.
And even now, as he launches book number nine, Benji's message to parents hasn't changed.
In his new book, Adam Saves the Seasons, the reader follows the story of Adam as he travels through the seasons, braving the elements and conquering Mt. Everest on a perilous adventure to retrieve Mother Nature's magic crown and restore order before an everlasting frost takes over the land forever.
Full of gorgeous illustrations, adventure and fun, Adam Saves Nature is a happy, beautiful book that will bring parents and kids together.
To buy your book, click here.