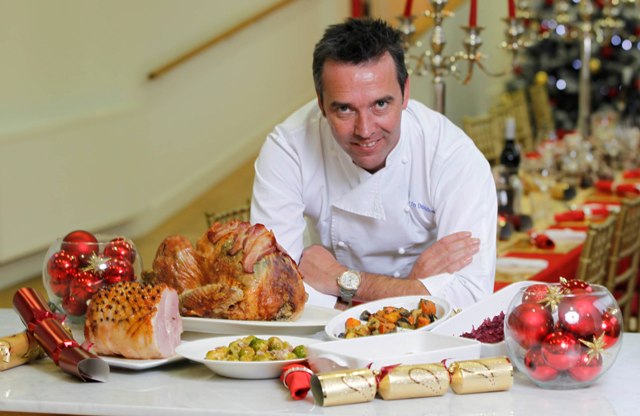 If you are hosting Christmas dinner this year and don't want to spend a fortune on all the ingredients (and the wine of course) then SuperValu is where you need to shop.
SuperValu are bringing together a number of money saving initiatives in time for Christmas. Earlier in the year they brought out serious price cuts across their range of products and they are continuing to ensure your wallet isn't cleared out with their 'Spend Less this Christmas' campaign. There are a huge number of special offers on seasonal items. If you switch to the SuperValu Own Brand Range you can save up to one third on your weekly shopping bill, while still getting the very best quality. There are also half price promotions on legs of lamb and roast beef, and you can even enjoy a SuperValu Quality Irish Fresh Turkey for half price via the Real Rewards programme.
SuperValu are also offering a fantastic 'Prepared by our Butcher' range, which comprises of oven ready, quality meals that are freshly made in-store. They also have delicious sides for the Christmas dinner that are ready to pop into the oven. We got to taste these side dishes ourselves and we must confess, the roast root vegetables (€5) and Brussels sprouts with bacon pieces (€4) are far nicer than anything we could have made ourselves.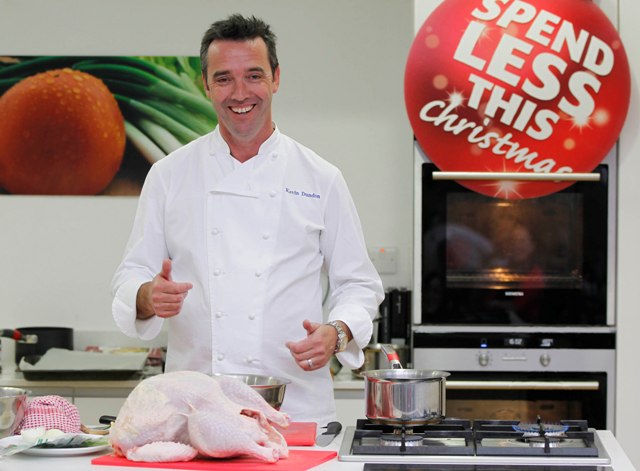 If, however, you like to make things from scratch, TV chef Kevin Dundon is providing shoppers with festive food inspiration. There are simple family menus with a seasonal twist, and of course there are exciting recipes for the Main Event itself with Kevin's Christmas Turkey and Seasonal Stuffing (which we also got to taste…Kevin's chestnut & sausage stuffing was incredible and very simple to make). By picking up a copy of Fresh Magazine at your local SuperValu or visiting
SuperValu.ie
you can find all these fantastic recipes along with a shopping list to make everything nice and easy.
And let us not forget the wine of course. A bottle of Pouilly Fumé Les Deux Collines 2010, crisp and elegant with citrus fruit character, retails at €11.99 in-store. If red wine is more your drink of choice, check out the Finca Labarca Crianza 2007, with aromas of vanilla and coffee and notes of red berry fruit and plums, which retails for €7.99.
For further information on SuperValu and its unbeatable Christmas value offers log onto
www.supervalu.ie
.