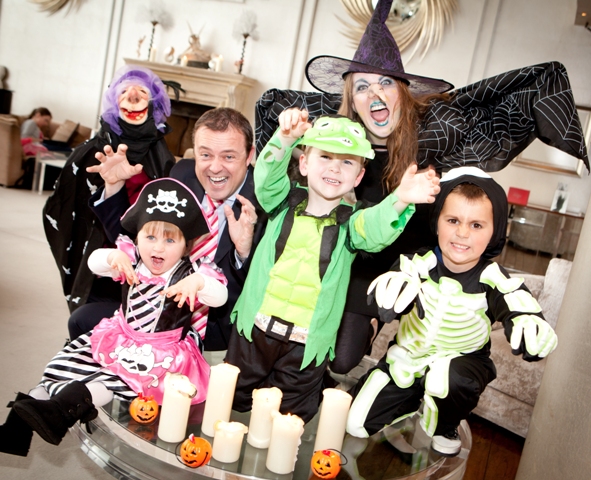 Halloween is almost here, which means lots of trick-or-treating, delicious goodies, and fun family events. One event that cannot be missed is the 'Spooktacular Family Fun Event at the g" . This event is in aid of ACT for
Meningitis
from 1pm – 3pm on Sunday 21st October 2012. There will be story-telling, face painting, singing, fancy dress and performances by some devilish characters. There will also be a huge selection of tasty Halloween-themed food and drinks, as well as lots of giveaways.
All proceeds raised from this family event will go to ACT for Meningitis. This non-profut organisation is based in Galway, and was set up in 2011 by Siobhán and Noel Carroll after they lost their 4 year old daughter Aoibhe to Meningitis in 2008. Siobhán and Noel both feel there is an urgent need to increase awareness and educate people of the signs and symptoms of meningitis.
Speaking of the upcoming event, Triona Gannon General Manager of the g Hotel said "We are very proud to be working with ACT for Meningitis on this fundraiser as they are one of our five chosen charities of choice this year. Siobhán and Noel are inspirational in the work they do, which is ultimately raising awareness to save children's lives. The charity afternoon at the g promises to be a really fun-filled celebration for all the family with plenty of tricks and treats promised while supporting a worthy cause".
Tickets for 'Spooktacular Family Fun Event at the g' are €15 each and available by contacting ACT for Meningitis directly on 091 782828 or checkout their website on
www.actformeningitis.ie
. Don't be ghostly disappointed as tickets are limited so early booking is advisable.