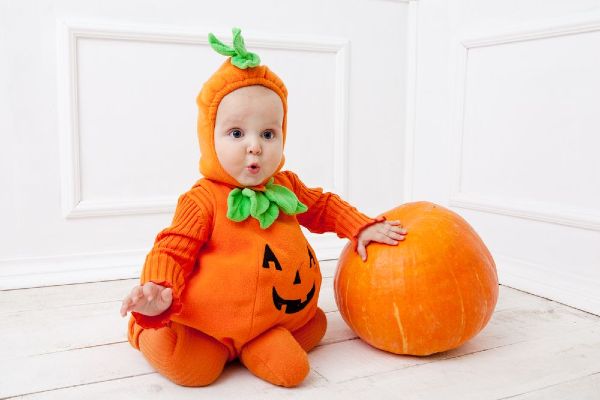 Halloween is just around the corner, and we're already thinking about costume ideas.
While it's harder for us parents to find a fitting costume, it is so much easier to dress up our children.
They look cute in everything. The tricky part is finding something that they will actually agree to wear all night.
So, for inspiration, we have compiled the most adorable and comfortable Halloween costumes for kids that we could find.
1. Old Ladies
These two look comical dressed up as little old ladies. They're fluffy granny wigs and beaded glasses perfectly complete the transformation.
2. E.T.
This is a great sibling costume idea, and it is fairly easy to throw together. These parents just used a bike, a wash basket, and a teddy.
3. Toy Story
These twins are dressed as the sausage dog from Toy Story and it's hilarious. The best part is you don't have to worry about them getting separated.
4. 101 Dalmatians
This smiling dalmatian pup clearly hasn't grasped Cruella's true intentions. His sister's costume is fabulous and creates a great 'good versus evil' dynamic.
5. Up
How darling do these two look! Dressed as the elderly couple from the heartwarming film, these children have stolen our hearts with their loving smiles.
6. Madeleine
In the iconic yellow hat and blue uniform, this baby's first Halloween is all giggles. And she is too cute in the classic, French schoolgirl ensemble.
7. Lion Tamer
No circus show is complete without a lion taming act. This little lion tamer is ready to perform with her vicious pet at her side.
8. Avocado
Healthy and loveable, this boy blends right in with the rest of the green fruit bowl. Plus, the soft onesie is comfy to wear all throughout the night.
We hope you find some inspiration from these Halloween cuties and share your best costume ideas as well.