It's the season of good will, and this gesture proves that the spirit of Christmas is well and truly alive this year.
A football player in the US did an amazing thing for a sick little girl and her family yesterday, donating one of his game pay cheques amounting to $36,000 to them.
Little Ava Urrea is just four years old and suffers from a rare heart condition known as hypoplastic left heart syndrome.
Ava got a special treat earlier this week when she was chosen as the team captain of the Oakland Raiders for the day as part of the Touchdown Dream programme. As well as meeting with the players, Ava also received a signed helmet and footballs from the team.
Little did Ava and her family know, however, that there was another big surprise waiting for her from team member Menelik Watson, who went on to donate the cheque to the family.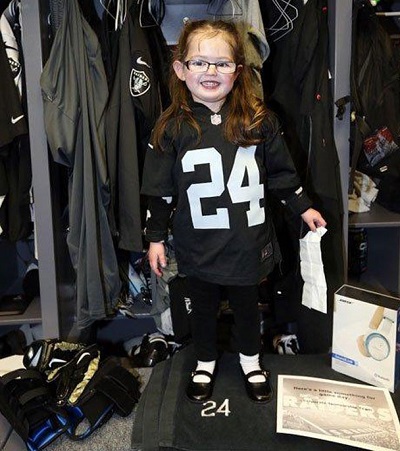 Speaking after Ava's amazing day, Touchdown Dream programme founder Jay Glazer said: "He [Watson] walks over to Ava's father the other day and hands him his game check for the week. And he said, 'Sir, I would like to make sure Ava has the greatest holiday. Here is my game check.'"
He added: "All the bad things that we hear players do and all the negative publicity they get…there is so much good that these guys actually do."