We rejoiced when the trainer trend came back into fashion last season, because even if you don't dig the sporting look, it was a welcome sign that comfort is also a top priority in the fashion world. Thankfully, spring has picked up on the flat footwear trend, with a range of gorgeous styles dominating the high street collections.
Here are three of our favourite flat footwear picks that will keep you looking chic and cool, while comfy, this season.
1. The brogue
Put that image of a boarding school uniform out of your head because, yes, while the brogue is known for being a 'sensible' shoe, it is one of the most on-trend pieces you can own right now. Whether you opt for classic black or brown, or you decide to switch things up with a cool metallic tone, team these with your office and off-duty ensembles to strike a stylish note.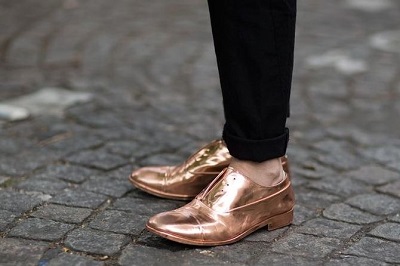 2. The pointed court slipper
Taking the sophistication of the classic pump up a notch, the pointed court slipper is the versatile shoe that will work with any look. Slip them on to add a feminine touch to your pencil or midi skirts, or to add a retro vibe to your smart trousers. The pointed toe adds an extra layer of sophistication, meaning they will take you anywhere.
3. The ankle-strap pump
The ultimate shoe for comfort and prettiness, the ankle-strap pump will add a touch of fanciness to any look. These will look particularly gorgeous with a pleated skirt, and will save you from having to automatically reach for a pair of heels.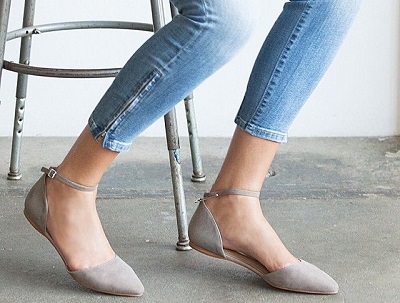 Images via Pinterest