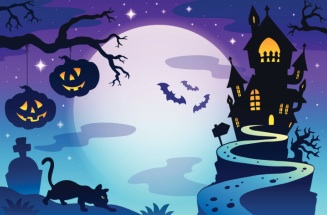 With Halloween just around the corner, it's time to start carving pumpkins, deciding on costumes for little ones, and preparing tasty treats for callers. It's a fun-filled time of year for all the family, but bear in mind that with trick or treaters out in force – and pranks a-plenty taking place round every corner – it pays to be extra careful.
Here are some handy tips from Liberty Insurance, to help you and your family stay safe.

1. Check, Lock, Leave
A
survey carried out by Liberty Insurance
earlier this year, revealed that not all of us lock the door behind us when leaving the house. And given the fact that mums and dads often head out trick or treating with little ones, opportunistic burglars may see this as the perfect time to strike. Always remember; 'Check, Lock & Leave'.
2. Safety in the Home
If you're planning on transforming your home into a spooktakular party venue, make sure that any lights you use comply with EU safety standards, and check them all for frayed or exposed wires.
Equally important; be sure to switch them off before you head out trick or treating!
3. Stop, look and listen
Remember that the roads may be extra busy over Halloween, so children need to be extra vigilant crossing the road. Make sure they stop, look and listen – accompany them (or ask a friend or family member to) if possible. Bear in mind too that although costumes look adorable on children, masks can impair vision and long gowns / cloaks (for the little Draculas!) can trip your tots up.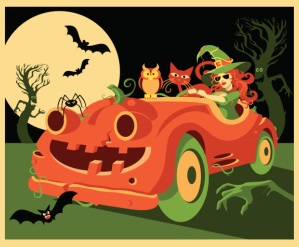 4. Drive slowly and #drivesafer
If you're driving this Halloween, don't forget there'll be lots of children out and about, so go extra slowly, particularly in and around housing estates. As ever, ensure passengers are wearing seatbelts – no matter how elaborate their costumes might be!
5. Avoid distractions and #drivesafer
More than ever, it's crucial at Halloween to stay focused and alert behind the wheel. Some bad habits Irish drivers admitted to, in a
survey carried out by Liberty Insurance
, include taking a call, changing the channel on the radio and eating behind the wheel.
Needless to say, with the mayhem of Halloween unfolding all around, keep your eyes on the road at all times.
By following these easy tips, you'll ensure you and your family have nothing but fiendish fun this scary season.