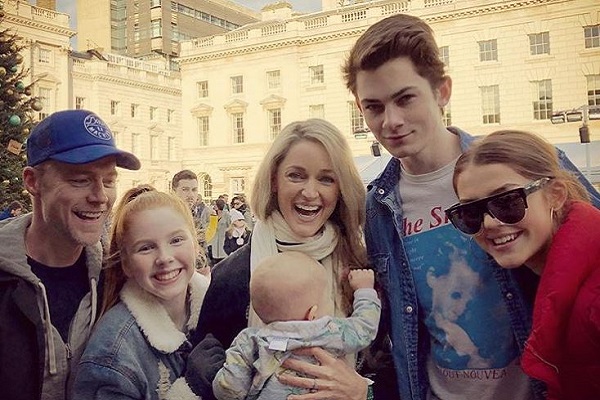 Ali Keating celebrates her 13th birthday today and it is one special birthday for Ali. We alI remember how special becoming a teenager was to us back in the day.
In honour of her special day, her step-mum Storm Keating shared the most adorable birthday message from someone very special.
The doting mum posted a photo of Ali holding onto her little brother on a swingset. The pair cuddled as they grinned at the camera.
She penned a heartwarming birthday message on behalf of one-year-old Cooper.
"Happy birthday, sis! You're one of the best big sisters in the whole wide world," the message read.
"We all love you so much."
Storm thanked Ali for always making her baby boy happy: "Thank you for making me laugh and smile ALL the time."
She added: "When I get bigger I can't wait for you to teach me how to ride. Love your little bro, Coops."
Fans quickly gushed over the snap of the smiling siblings: "What a beautiful photo."
Another added: "What a lush pic."
Ali's dad Ronan Keating certainly has a lot to live up to after Storm's birthday post. Let's hope the dad makes the most of his creative skills in his birthday tribute to his youngest daughter.
Storm's post has certainly warmed our hearts. We're sure Cooper will pen many loving birthday messages when he grows up.
Happy birthday to Ali. We're sure her teenage years will be full of excitement.