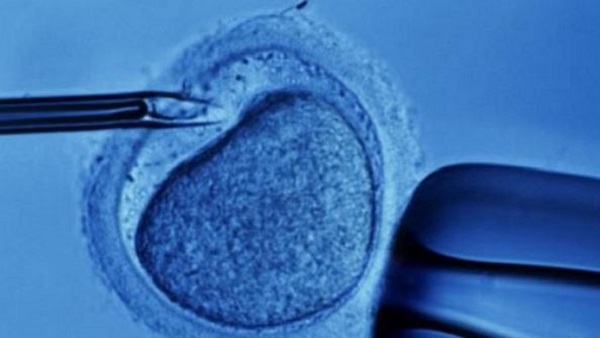 Scientists all over the world have dedicated years – in some cases, decades – to pioneering research in the field of fertility, and their hard work on one technique appears to have well and truly paid off.
According to reports today, an innovative 'three-person IVF' technique has been ruled as a safe and viable option for couples hoping to conceive without passing on a particular disease to their babies.
Early pronuclear transfer involves the removal of the parents' essential genetic material from an embryo just after fertilisation, leaving the female's faulty mitochondria (the 'powerhouses' of the cells) behind. The 'healthy' DNA is then transferred into a female donor's embryo, which contains healthy substitute mitochondria.
In good news, scientists at Newcastle University have claimed that the process is safe and will result in normal pregnancies.
The research team carried out a study - published in the Nature journal - in which they examined 500 eggs from 64 donor women. Their conclusion? Early pronuclear transfer does not adversely affect the embryo's development.
Commenting on the significance of the findings, researcher Prof Dough Turnbull said: "This study using normal human eggs is a major advance in our work towards preventing transmission of mitochondrial DNA disease."
SHARE to spread this hopeful news.