From running around after the kids to long days in the office, as mums we come to really appreciate and rely upon those versatile wardrobe pieces that can be worn and styled in many different ways.
If there is one piece that every woman should have in their wardrobe, it's a white shirt. Whether it's to add a touch of sophistication to your daily look or to amp up the glamour on a night out, it really is one of the best wardrobe investments you will ever own.
To give you a little inspiration, here are three tips for styling your white shirt with a little bit of a difference.
1. Accessorise
A crisp white shirt offers you a blank canvas, and even the slightest touch or twist can create an entirely new look. Stock up on accessories such as collar clips, bow ties and brooches, and experiment. Clip your favourite brooch over your top button to channel a Victorian-esque elegance, or pop on a tie to funk up your office look.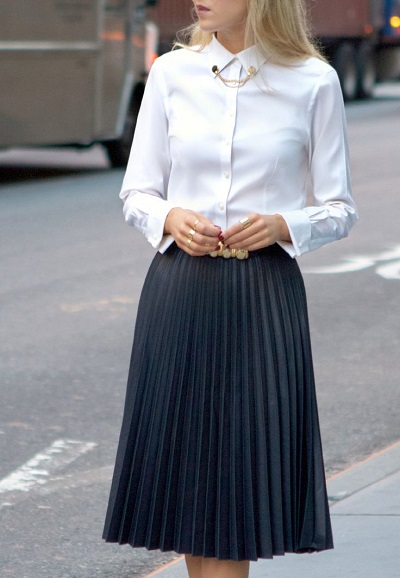 2. Oversize
If there was one thing we would advise you to invest in, it would be an oversized white shirt. We know, we know – the first thing that pops into your mind is maternity style, but that's not the case! Swap your oversized sweaters and T-shirts for a plain white shirt this season, and slip it on over everything from your basic leggings to your casual jeans and your smart trousers. It will add a touch of glamour and intrigue to any look, from your most casual to the most glamorous.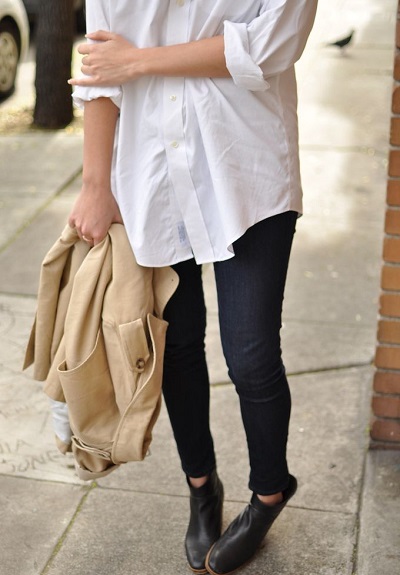 3. Suit up
The suit has regained its spot as the darling of the fashion world, and from the full-on tuxedo to the sporty trousers and blazer look, 2015's suit is all about fresh twists on an original. Whether you opt for a flippy skirt and cropped jacket look, or a mismatched printed blazer and skirt or trouser combo, streamlining your outfit with a crisp white shirt will keep the look classic with a modern twist.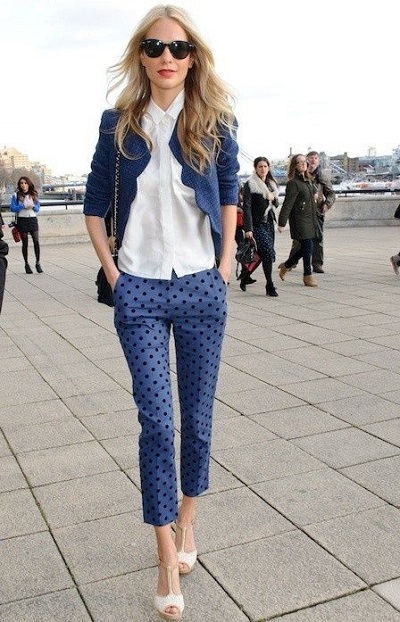 As always, our tip is to take some "me time" in front of the mirror and experiment. You will be surprised by what you will pull out of the wardrobe, and what goes together when you look again with fresh eyes.
Images via Pinterest