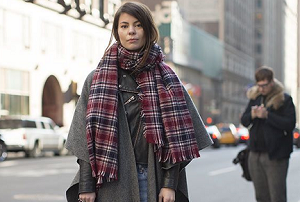 The shawl is the ultimate wardrobe essential this season, adding a touch of winter glamour to any look. Whether you're looking to make a stylish statement, or you simply want to dress up your basic leggings and T-shirt combo on a hectic day, this is the ultimate chic cover-up.
1. Go boho
The shawl really works best when it's part of an overall themed look, with the obvious choice being the bohemian look. Team with some slouch ankle boots and a fedora or floppy hat, and you will be the most stylish, comfy and cosy mum on the school run.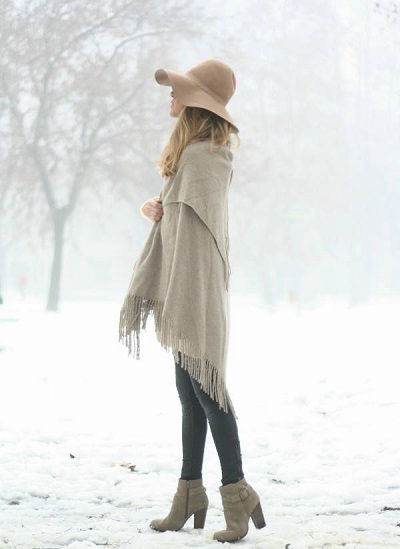 2. Taper it
Many people can be immediately turned off by what they view as just a big blanket to be wrapped around the body any old way. If you, like so many others, are completely turned off by the sheer volume of your shawl, adding a belt at the waist will taper the look and add structure to your silhouette.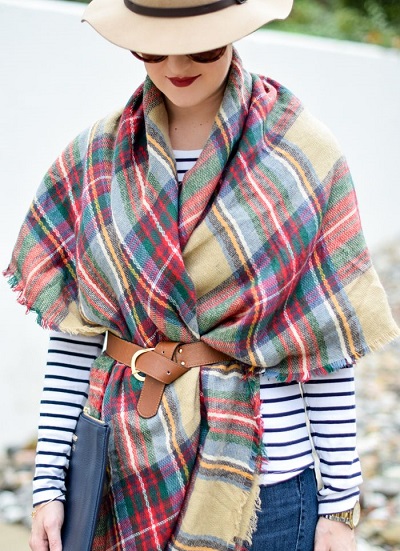 3. Layer up
This season is all about layering different colours, prints and textures, which is great news amid these freezing temperatures! Staying warm has never been so stylish, so throw your shawl on over your oversized sweaters, leather jackets and even your lighter winter coats to create a unique look.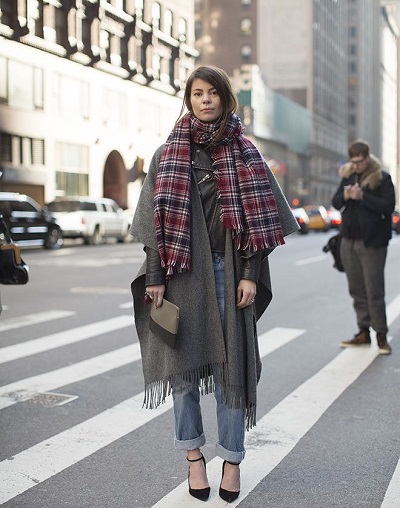 For an indoor take on the shawl look, why not layer it over your
basic white shirt
, or even try it out with your
favourite trainers
for a super-funky look. As we always say, experimentation is key!
Images via Pinterest