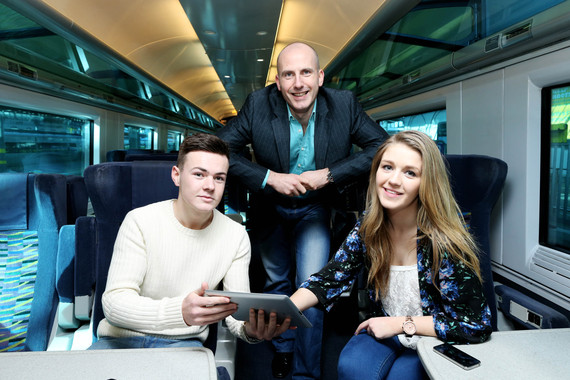 A recent survey has revealed that parents in the Republic of Ireland think technology has improved their relationship with their children, however only 5% admit to sharing family memories online.
The eircom Household Sentiment Survey (eHSS) of 1,000 Irish people, showed that 80% of parents polled, with children aged 5 to 17, feel that technology has made family life more harmonious.
The poll also pointed out that 'sharenting' - the sharing of family memories online – is a new phenomenon, but apparently but only 5% of the population will admit to it.
There are still some benefits with 'sharenting' however as 35% of those polled feel that it strengthens bonds with friends and family.
The findings also indicate that children have an ever-increasing influence on their parents' technological purchasing behaviour for the family as a whole - with children as young as ten often dictating what their parents buy.
The survey concludes that the younger generations are the nation's early adopters when it comes to technology - and far more informed than their parents, with 83% of parents agreeing that their children know more about technology than they do; rising to 92% amongst parents of children aged between 13 and 17.
The average number of online devices in the home has increased from three in February 2013 to four in February 2014, with the younger generation (16-24 year olds) having access to an average of six potential online devices.
The report also highlights the fast-paced changing world of social media; the rise in popularity of emerging sites aimed specifically at young people is especially apparent.
Not surprisingly, all of the 16-24 year olds in Ireland are online; 95% of this age group reveal that they access the internet once a day or more - and 15% admit that they are online 'practically every hour that they are awake'.