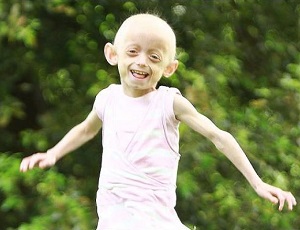 A terminally ill girl who suffers from alopecia was left devastated after being ordered by a teacher to remove her wig at school.
Ashanti Elliott-Smith, 11, suffers from a rare ageing disease called Hutchinson Gilford Progeria, and is not expected to live past the age of 15.
The British school girl also has alopecia, and as her family could not afford a human hair wig for her, she has been wearing a bright pink wig donated by friends.
However, Ashanti's mother, Phoebe, told the Mirror that her daughter was left "devastated" when she was forced to remove the wig at school.
"Her little heart was broken. It's disgusting," said Phoebe, adding, "It is bright but she should have the right to wear whatever colour hair she wants."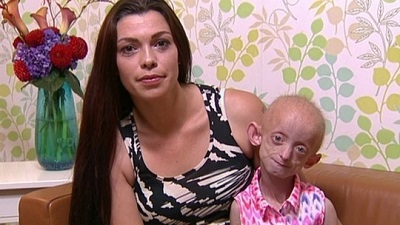 The 29-year-old said that the incident has deeply upset her daughter, who just wanted to have hair like the other children in her class.
"She was so proud of her hair but this has put her on a downer," said Phoebe, adding, "I have only got a few years left with her so we want her to live it to the full."
Ashanti's school declined to comment on the incident in the media.