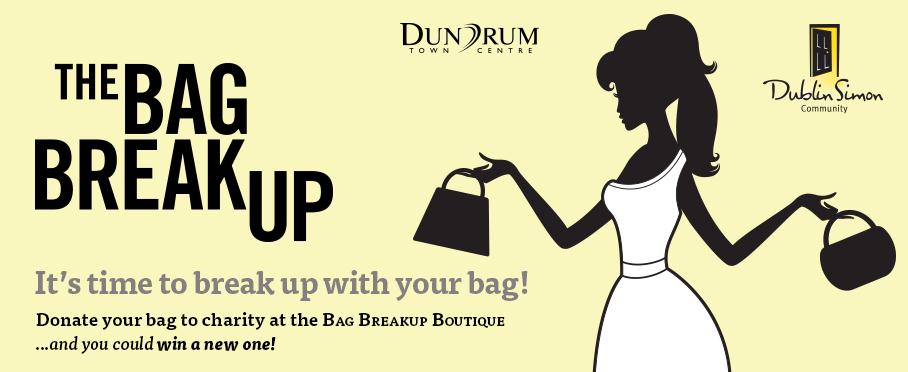 Dundrum Town Centre is a favourite for many mums, and now any mummy fashionistas can donate their 'previously loved' bags to The Bag Break Up campaign at Dundrum. This unique retail fundraising initiative takes place from Monday 4th February on the Gallery Mall and is in aid of the Dublin Simon Community. The Bag Break Up Boutique will be open to accept bags, big and small, old and new, of every colour, fabric and style. All bags donated will be sold in Dublin Simon Community's shops to raise much needed funds.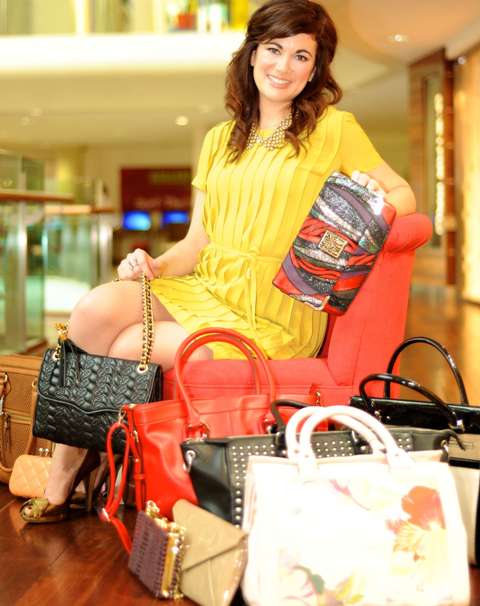 We all have one in our wardrobe – a bag that at one point we simply could not live without. Perhaps you saw it in a shop one day and you instantly emptied your bank account so it could be yours. Or maybe you patiently waited for weeks and weeks until you could make that oh so special purchase. But as much as you once loved this bag, it has now lost its lust factor, and you have replaced it with a newer, shinier bag. Well now is the chance to give this bag a new home, and while doing so you will be in with a chance of winning a 'must have' bag of the season. All participants of The Bag Break Up will be entered into a draw of winning one of 14 new bags from the Spring/Summer collection at Dundrum Town Centre.
Jeanette Jordan of Dundrum Town Centre said today "every bag donated between Monday 4th and Sunday 17th February will be delivered to Dublin Simon's two shops located on Thomas Street and Camden Street. The Bags will be sold to raise much needed funds for the charity so that it can continue its vital work helping people who are homeless".
Dublin Simon Community works to prevent and address homelessness in Dublin, Kildare and Wicklow. They provide services at all stages of homelessness and enable people to move to a place they can call home. Every year almost 2,700 people turn to Dublin Simon Community for help.